Perfect 2 Day Itinerary In Prague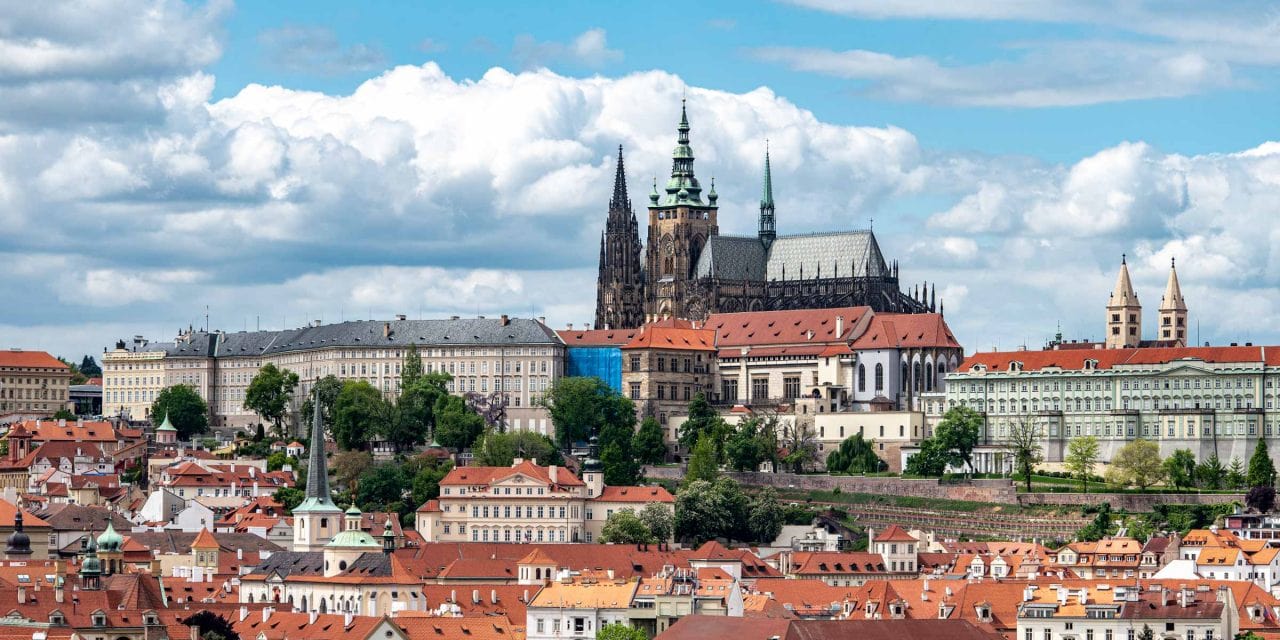 Looking for a weekend break in Europe? Well, this Czech Republic's chic capital offers you everything you need to refresh your souls. Right from artistic structures to Bohemian lively ambience, everything in this small city is irresistible. However, in this blog, we have included a two-day itinerary ideal for a quick trip. After visiting this city, you will fall in love with it and crave a longer vacation. This travel guide includes helpful tips along with essential information for full enjoyment.
Day 1 of Prague 2-day Itinerary
Start your Prague trip with the gorgeous Old Town, which is home to the city's most impressive sights, beautiful spires and red rooftop buildings. Although the best way to explore the city is via a walking tour, a guided trip offers a deep insight into the city's culture and traditions. Most of the walking tours are free (but you shall oblige with a decent tip).
Start your walking tour with the Old Square and then head to the Astronomical Clock, the Tyn Church, Josefov, and the Jewish Quarter of Prague, all of which are fascinating and offer an insight into the city's rich history.
After some sightseeing, head to Wenceslas Square to satisfy the foodie in you with the local street food recipes. This street food destination is a must for all food lovers, as here you will find a diverse variety of dishes at reasonable prices. After filling your palate, head to the Prague Beer Museum on Husova street or on Smetanovo. During the late hours of the evening, come back to Wenceslas Square to be a part of street entertainment. With bars, pubs, and clubs, street performances, and lively ambience, it is the best place to end your first day in Prague.
Day 2 of Prague 2-day Itinerary
Start your second day in Prague from the historic Charles Bridge, which stretches across the Vltava River. Hire a pedal/rowing boat at the riverfront and see some amazing sights and Vltava swans while sailing through the pristine waters. Next head towards Prague Castle. Stop at John Lennon Wall for some quick photo poses. From here, you can either walk up the hill or take a tram to reach the location where the castle is located.
Prague Castle is a fairy-tale palace, which is also the world's oldest living castle. The Czech President lives here. Explore all exclusivities of Prague Castle and then make your way to Petrin Hill Lookout Tower. Climbing to the top is tiring but the views make it definitely worth it!
Return to Old Town Square by 7:00 p.m. to be a part of a Ghost & Vampire tour of the Old Town. This tour will let you see the city from a different perspective and includes spooky stories and local fables.
After the ghost tour, now is the time to relax your tired body and soul with some tasty dinner recipes and refreshing drinks at the city's most famous Hemingway Bar. Or choose one Prague Beer tour & Dinner after reading some Thrillophilia reviews.
Extending your stay for one more day
If you are planning to stay in the city for one more day, either book an excursion to nearby destinations like Český Krumlov, Karlovy Vary, Terezín Memorial, or Holešovice neighbourhood.
Final Verdict
Prague is charming and cultured and certainly the ultimate weekend destination or a quick stop on any European tour. With our 2-day Prague itinerary, you will cover almost all the city's finest areas and attractions. But to see more of the city's hidden jewels, we recommend longer stays, maybe for 4 or more days.
However, there is no dearth of day trips, walking tours, guided tours, pub crawls, etc. in Prague. We recommend you to go through Trustpilot reviews on Prague tour packages and book one according to your preferences.