As A-train turns 11, a look at DCTA's push to get rail system back on track | Dcta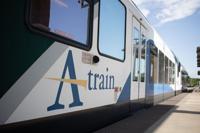 When area residents talk about the Denton County Transportation Authority these days, the conversation often turns to GoZone or buses. But as the A-train turns 11 years old, here's a look at how DCTA is trying to flip its reputation and get the rail system back on track.
Setting the stage: Where's the A-train at now?
With the A-train heading into its 12th year of service, it's arguably the least utilized of DCTA's three major transportation modes. The most recent readily available ridership figures are from April, where total bus ridership (including the University of North Texas service) measured at 117,697 rides, GoZone at 47,552 and the A-train at just 16,133.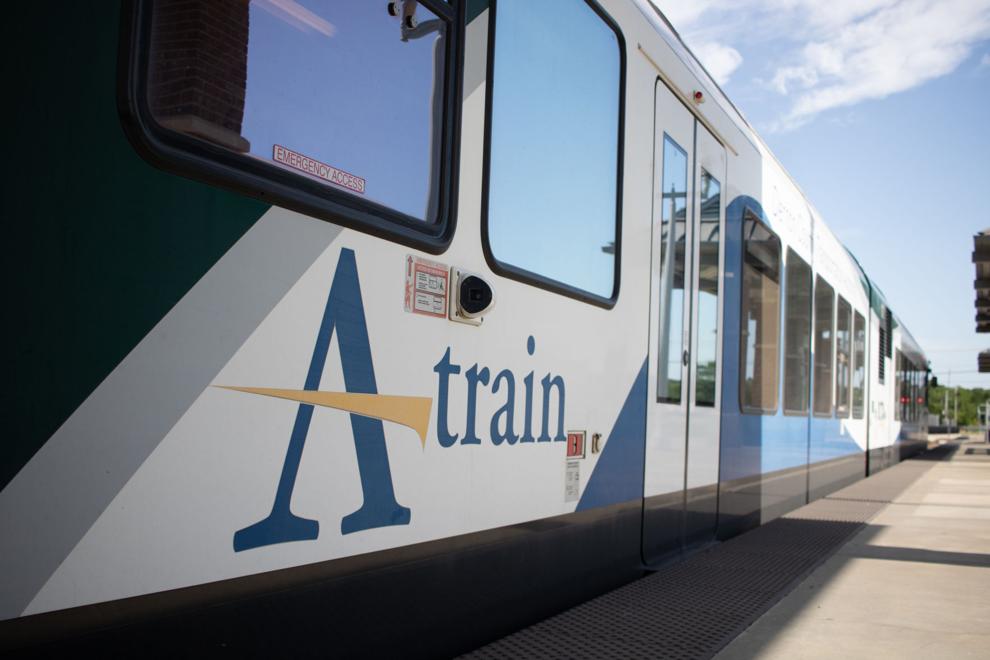 An open records request filed by the Denton Record-Chronicle showed DCTA spent a total of $839,278 to operate the 21-mile commuter rail line in March. For that month, A-train ridership came in at 16,026, putting the cost per ride at about $52. For reference, a records request to Dallas Area Rapid Transit showed its light rail system served just over 1.5 million rides over the same period, with expenditures of about $13.6 million — a cost per ride of roughly $9.
A direct comparison between DCTA and DART would be inaccurate given the massive differences between the two areas and agencies. Still, the A-train has gained a local reputation for scarce ridership. That hasn't gone unnoticed by DCTA board members and higher-ups, who also face the rail system's budget impact each month.
As a result, DCTA is looking into several improvements to the A-train system. In April, the board approved a $138,000 contract with Fort Worth-based engineering consultant Lockwood, Andrews & Newnam, which is tasked with the "A-train enhancement study."
A memo named two main objectives: improving schedule and frequency for regional connectivity, and considering a service extension to a new station in downtown Carrollton. The study doesn't include another initiative in Corinth, which could see the city eventually become DCTA's fourth member city and add a downtown train station.
"The consultant shall identify capital improvement project elements on the existing A-train corridor that enable enhanced connectivity of the A-train at Trinity Mills," reads a proposal for the work. "Enhanced connectivity will include reduction of practical peak operating headways to 20 minutes while still providing the ability to operate an off-peak headway of 30 minutes if required."
Board members weigh in
Ultimately, it's DCTA's five individual board members who have the final say on getting the A-train back on track. Over the past few months, the Record-Chronicle interviewed each of them to learn their priorities for the rail system.
Alison Maguire, Denton's appointee, said there's "a lot of concrete steps" that can address low ridership. To start, she said the train simply doesn't run quickly and efficiently enough.
"One of the issues with the train is it goes very slowly; it's not nearly as efficient as it could be," Maguire said. "Because it's a single track for most of the way, if one of the trains is running slightly ahead or slightly behind, the other train has to sit and wait. … [Double tracking] is an expensive proposition, but it's something that will go a long way toward running trains more frequently."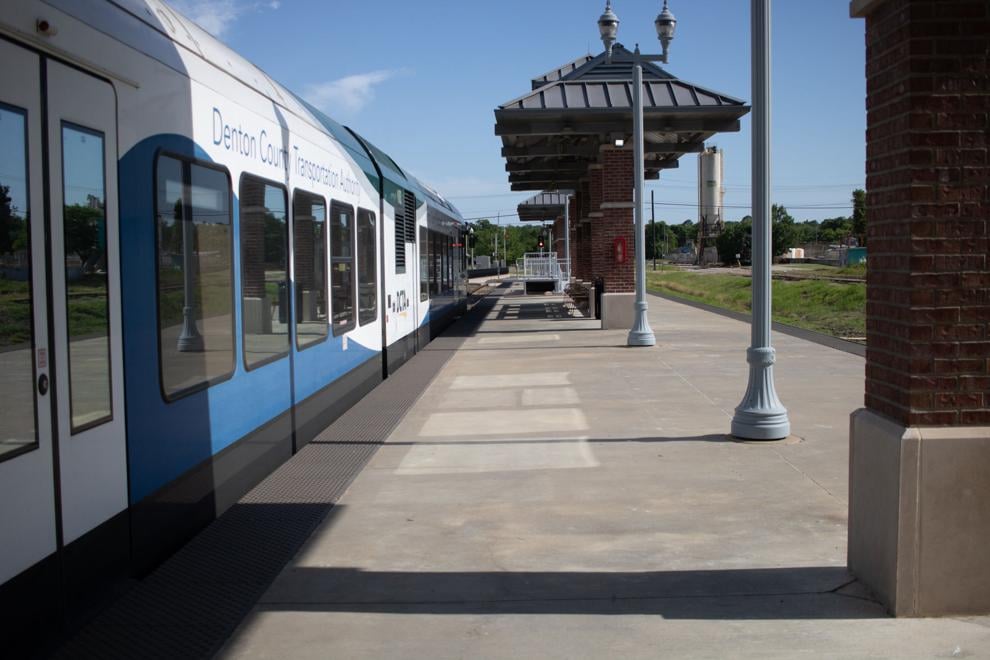 Maguire also emphasized the impact future stations can have, like the ones being explored in Corinth and downtown Carrollton. The latter, in particular, would match up with DART's silver line project to give the A-train another key connection point.
"Over the last two decades, we've seen a shift in the way people use transit, and commuter use is declining," Maguire said. "They need to have destinations along transit they want to go to. [More stations] would be an opportunity for somebody who lives in Dallas, Carrollton or Lewisville to hop on the train and come up to NCTC for school, or somebody who lives in downtown Denton to hop on the train and go down to Corinth to have dinner at one of the restaurants."
Denton County Judge Andy Eads, the most recent board appointee, called the A-train a "wonderful asset that's grossly underutilized." He said travel patterns are different in Texas and Denton County, which requires more of a marketing effort from DCTA than has been done in the past.
"Other parts of the country, people grow up riding trains, and that's not the case here," Eads said. "I think the empty seats tell the story. It's either not competitive [with cars] or people are unaware of the process, or it could be both. That's why we need to really work on the marketing of it."
Overall, board members agreed shorter headway times need to be a priority. In fact, Lewisville Mayor TJ Gilmore threw out an even faster goal than the enhancement study's 20-minute mark.
"I'd like to be at 15-minute headways," Gilmore said. "What it activates is the ability for southern Denton County and northern Denton County to be more tightly integrated and more efficient than the bottleneck of I-35."
Gilmore emphasized the connection with DART, in combination with those headways, is what will entice people to use the train. Right now, he said, the value proposition isn't there because taking a car will get county residents down south faster.
"The challenge with transit in a place like Denton County is that we are not urban," Gilmore said. "We don't have high density. We have a lot of road infrastructure, and that supports a lot of vehicles. … If I live somewhere that's more urban and more dense, things like rail or buses make more sense. So I [DCTA] have to get really good at providing high quality and high value."
Board Chair Cesar Molina went as far as to call the A-train the "backbone" of DCTA. However, he said the value is currently limited by dependence on the connection with DART.
"It's somewhat limited because we're just one small agency dependent on DART, which is the big agency," Molina said.
With that in mind, Molina's primary focus is on the potential downtown Carrollton station, which would give the train one more future connection to an important DART line. He added physical improvements to the rail system and the addition of even more stations provide more opportunities.
"Extending our service to the downtown Carrollton station allows our train to sync up with, potentially, two lines," Molina said. "As we're looking at implementing these four or five different strategies, we're kind of looking at all of them at the same time and seeing if we can push the right lever."
Finally, Highland Village representative Dianne Costa took more of a future approach to the A-train's development. Extending service to Carrollton is one of her largest goals, and she said the train will gain more value as time passes, because of younger generations' travel patterns.
"I believe future generations aren't necessarily interested in owning a car, paying insurance and maintaining it," Costa said. "It's not necessarily just what it has done, but for me, the greater benefit is going to be what it will do. … As my children and my grandchildren get older, this is going to be their forms of transportation."
What does the community think?
Now that it's been established DCTA's primary goals are making the A-train more efficient, making it sync up more seamlessly with DART's system and adding more stations, what does the community view as the rail system's biggest hurdles? On social media, the Record-Chronicle asked residents to weigh in, whether they ride the train or not.
Plenty of residents chimed in with pros and cons. Facebook user Meghan Kajihara said they love riding the train, but that it doesn't run late enough. They'd like to see it run until midnight like DART, so train users can get back from Dallas.
Bobby Mullins said he takes the A-train and DART to Dallas every day for work. While it saves him money, he said he's had to trade savings for time, because a 45-minute car commute takes two hours on the train. His solution? Train times that line up better with DART, because transferring adds a lot of time to the trip.
On Twitter, user dentonitis said "it just wouldn't work" to deal with the multiple transfers needed to get to Dallas. Others suggested expanding service hours and minimizing the time sink to switch from the A-train to DART.
Overall, it seems DCTA is on the right track with its improvement goals. The respondents who do ride the train suggested they get some clear value out of it by avoiding major roads and saving money on car travel. However, the major sore spot is how long it takes to make trips that require switching from the A-train to DART's system. Others suggested more stops as an improvement they'd like to see.
The A-train enhancement study, coupled with the thoughts from DCTA board members, suggests the agency has recognized the biggest areas for improvement on the train. How those improvements get implemented — and what effect they will have on ridership — remains to be seen.