Electric Vehicle Charger Study 'Flawed', Says Electrify America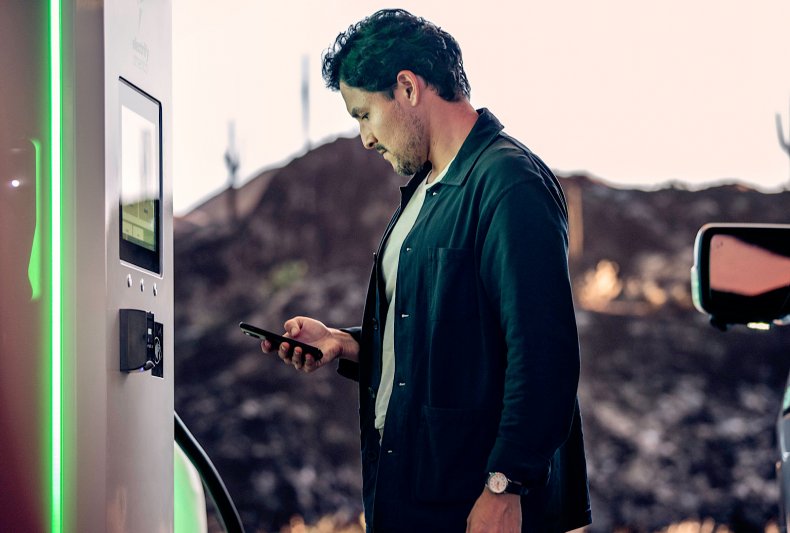 Filling up an electric vehicle (EV) is not as easy as filling up a gasoline-powered vehicle. But many buyers have taken the leap into ownership anyway and are currently dealing with charging infrastructure that isn't nearly as robust as promised or as robust as the pump gas system.
A University of California, Berkley study of EV chargers in California found that they are unusable more often than advertised. Fast charger companies say that they have over 95 percent uptime. The study showed the number to be around 77 percent.
The study, led by David Rempel from the bioengineering department of Berkley, checked 657 combined charging system (CCS) connectors in the San Francisco area at 181 public charging stations. According to the report, "an electric vehicle service equipment (EVSE) station was evaluated as functional if it charged an EV for 2 minutes or was charging an EV at the time the station was evaluated."
The team chose five vehicles for the experiment, all with CCS connectors: Chevrolet Bolt, Kia Niro, Hyundai Kona, Ford Mustang Mach-E and Porsche Taycan. And they made sure the battery was less than full at the time of testing.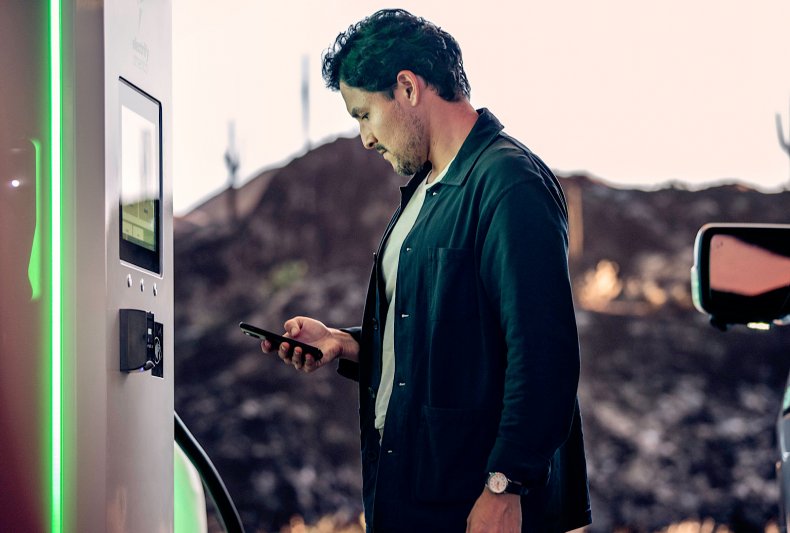 The researchers found many reasons a station could be non-functional. Nearly 5 percent of the chargers' cords were too short to reach the car. Other causes included broken connectors, network failures, payment system failures and unresponsive screens. They also came back to 10 percent of those malfunctioning chargers about eight days later with no reported change in functionality.
Electrify America (EA) owns many of the charging stations evaluated as part of the study. The company, a division of Volkswagen Group, was created in the wake of the Volkswagen diesel scandal. In a response to a request for comment on the study, EA told Newsweek that the study's methodology, saying, "Electrify America has identified multiple research methodology errors with the pre-publication results. We have asked the study's lead author to pull down the study until the corrections can be made. The study's results will be informative once the methodological errors are addressed."
One of the problems EA had with the study was that some of its chargers have two cords, one on each side, to accommodate cars with ports on either side. An EA spokesperson said those were counted as two chargers down, when really it was one.
"We're still pioneering a lot of the fast-charging technology," Electrify America communications manager Mike Moran told Newsweek. "We don't want EV drivers faced with charging issue at our stations."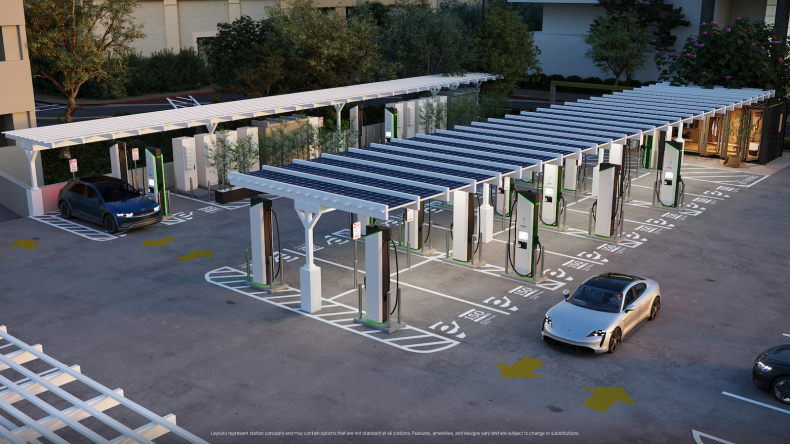 "We have a sophisticated alert system to identify chargers that may need attention including an intensive field-testing program, a 24/7 network operations center of engineers and technicians to find and fix problems before the customer does," Moran said.
"If a customer does find an issue, we want them to call us. In many instances our customer contact center can take various measures to get the EV driver a charge and back on the road. For example, the customer contact center can address a payment issue over the phone, identify any error codes and even remotely reboot the charger to rectify an issue."
Down chargers and the perception of lack of charging ability is a large obstacle to adoption for car shoppers looking at EVs. A recent California Air Resources Board study showed that 9 percent of EV drivers have experienced a broken plug, 6 percent experienced an unexpected shutoff during charging, 22 percent arrived at a non-functioning station, 18 percent had payment problems, and more than half (53 percent) had to call customer service via a cell phone.
Currently charging companies are being incentivized to install EV chargers, not maintain them.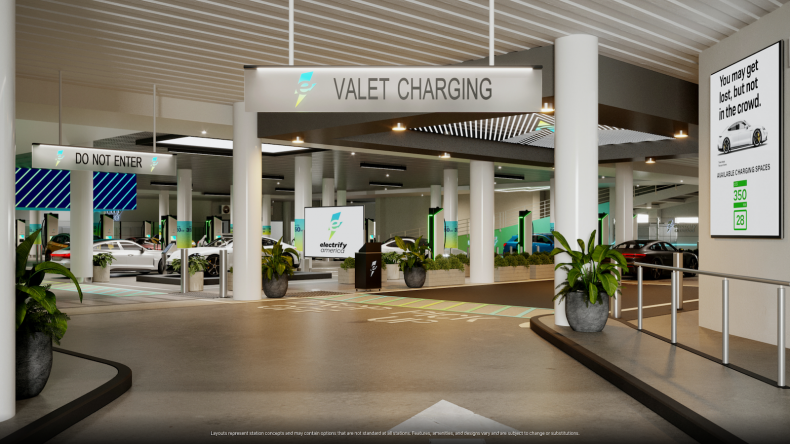 "Public charging stations' reliability is a problem because they have little incentive to keep them working," John Voelcker, a contributing editor at Car and Driver, told Newsweek. "It's a big land grab right now, so they're focused on that. They're not making money yet, though they hope too soon."
"It's also a complicated process among running the high-voltage cables, leasing space, and then installing the charging equipment itself. Plus, carmakers keep updating their software, including charging software, and charging companies may not know that until those drivers try to charge," he said.
The Berkeley study also notes that the word "uptime" is controversial since there is no real standard. It also says that for this EV ecosystem to work the responsibility may require standardization. Currently, depending on the jurisdiction, it could be the local electric utility, the installer, the site host or the servicing company that has the onus to fix the charger.
Moran added that these, especially the EA chargers that have a minimum of 150- to 350-kW charging capabilities, are sophisticated pieces of equipment, with high-powered computers talking to each other and the network. They also feature liquid-cooled cables that would be many inches in diameter if not for the complicated temperature regulation system.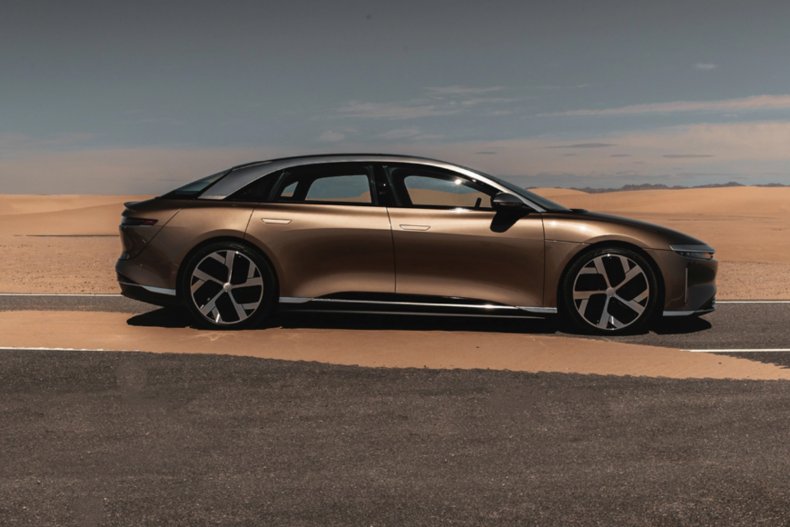 Electrify America has its testing procedure across the country to keep as many chargers running as possible. That consists of nine teams, who visit every site six times per year. Each site must meet a 45-point checklist.
Ford, after it made the Mustang Mach-E, created its own team of "Charge Angels" who travel from station to station with their EVs to test them. The Angels don't name the broken networks publicly, but they do give Ford the information, which it can use to push the network for fixes. Electric vehicle enthusiasts created the Plugshare app to keep track of which chargers are operational. Plugshare was purchased by the EVgo network in July of last year.
Another answer might be in the Plug and Charge system, offered on the Porsche Taycan, Mustang Mach-E, Lucid Air and others. It was developed by the International Electrotechnical Commission and was introduced in ISO 15118, the international standard for charging electric vehicles. It's available to all EV automakers and it identifies a vehicle, authorizes the charging station to start sending electricity, and bills you after looking up a payment method (or free-charging plan). It's almost easier than paying for gas.
Voelcker notes that it doesn't need to be an either/or thing, it needs to be all the above. He also noted that the power for 80- to 90-percent of EV miles driven comes from charging overnight at home and at work so many of these problematic chargers only get used when an EV driver wants to make a long trip and doesn't have the on-road charging experience.
For the majority of drivers, a little planning will go a long way.