One-tank getaway: Kansas City
Considering its typically booming convention business, more than a few of you have likely visited Kansas City, though maybe not lately.

On a recent visit, I pulled into town to find a booming downtown, with groups strolling the streets, scooters zipping around, gaggles of kids playing foursquare in Barney Allis Plaza while adults picnicked and enjoyed the sunshine nearby, outdoor patios full of diners and drinkers, plus joggers, dogwalkers and sightseers galore.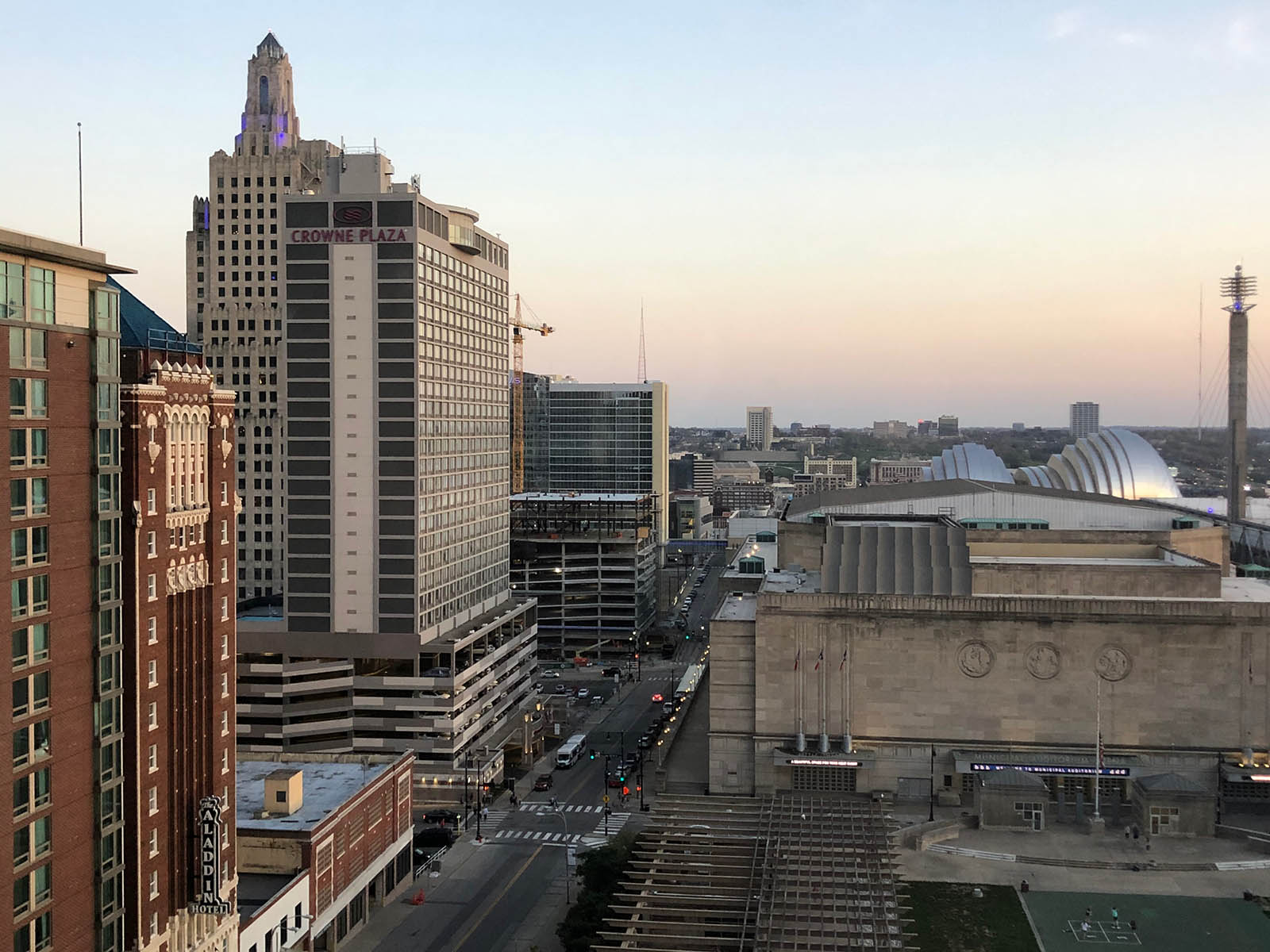 But someone at the hotel warned, don't be fooled. A few days earlier, before the volleyball tournament opened at the convention center, Kansas City had been a ghost town for months thanks to the pandemic. And, the next day, they added, when the youth sports event ended, KC was likely to again fall silent.

And so it was.

The result was that I not only got a glimpse of what Kansas City has suffered over the past year thanks to the coronavirus, but also an opportunity to see Kansas City alive and kicking.

What was most heartening was that Kansas Citians were masking and being distant, but they were in the brewery taproom beer gardens, they were dining on restaurant patios and they were shopping in the Plaza district.

Kansas City is resilient, and it's also a great destination that's a do-able long weekend roadtrip if you don't mind a few hours behind the wheel (depending on your vehicle, it might be closer to two tanks).

Here are some suggestions for your next KC roadtrip.

Where to stay
Thanks to the convention business – and a preservation of vintage buildings – Kansas City has a range of beautiful and interesting hotels in which to get comfortable, but having experienced the Marriott Kansas City Downtown, it's a centrally located, full-service hotel that I don't hesitate to recommend.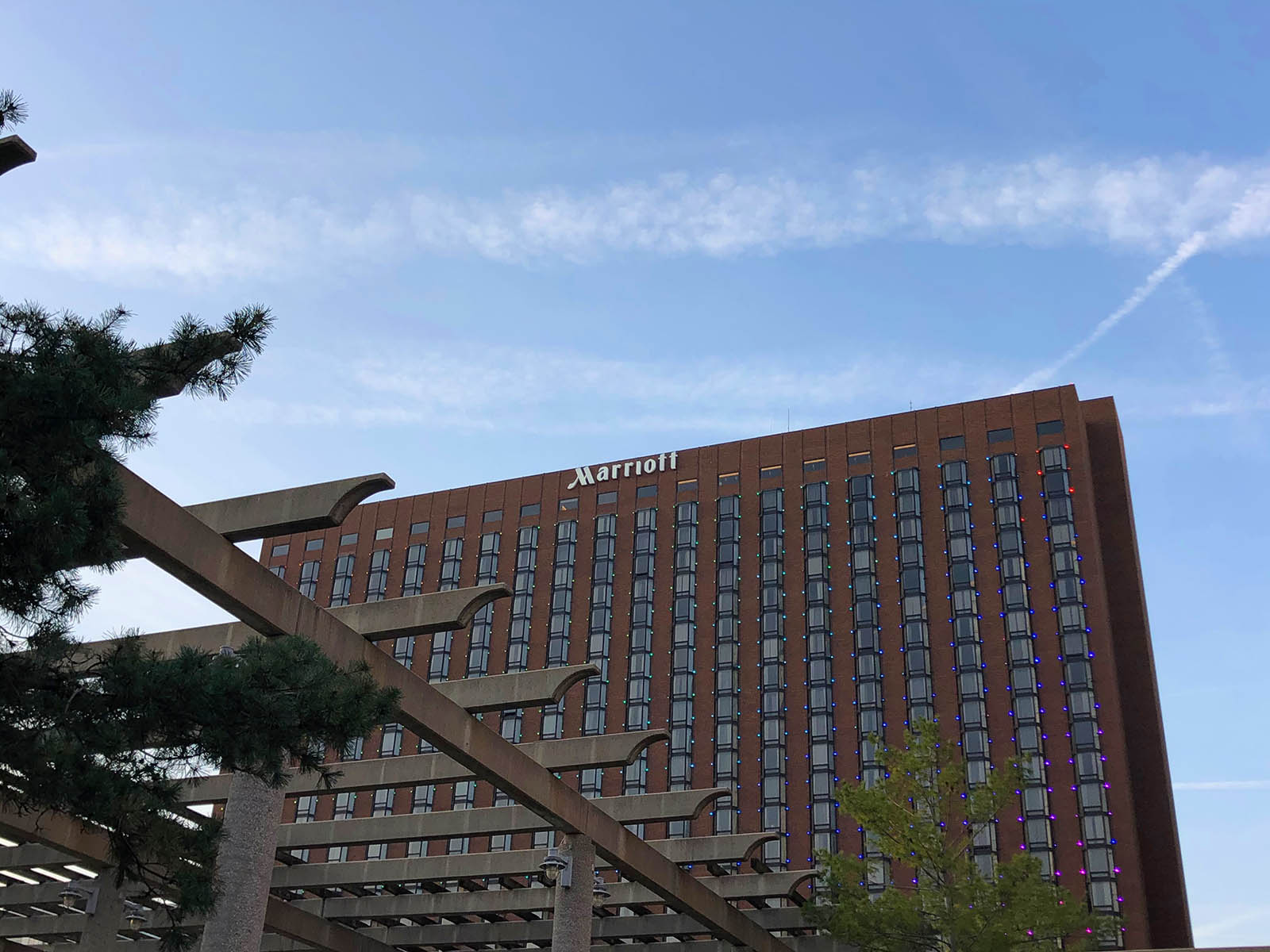 It's connected to the gorgeous and historic Muehlebach Hotel – which I wrote about in-depth here – making use of the vintage ballroom, meeting rooms and lovely tea room in that 1915 building, but with up-to-date rooms with modern amenities in two connected buildings.

If you're looking for a more vintage vibe, or a location outside downtown, consider The Raphael, a modern hotel that occupies a 1920s luxury apartment building a few miles south, near the popular Plaza shopping district.

Getting around
The Kansas City streetcar is a dream. It connects nearly all the neighborhoods and sites you'll want to visit. It's easy, its efficient, runs roughly every 10-15 minutes depending on the time of day and, best of all, it's free.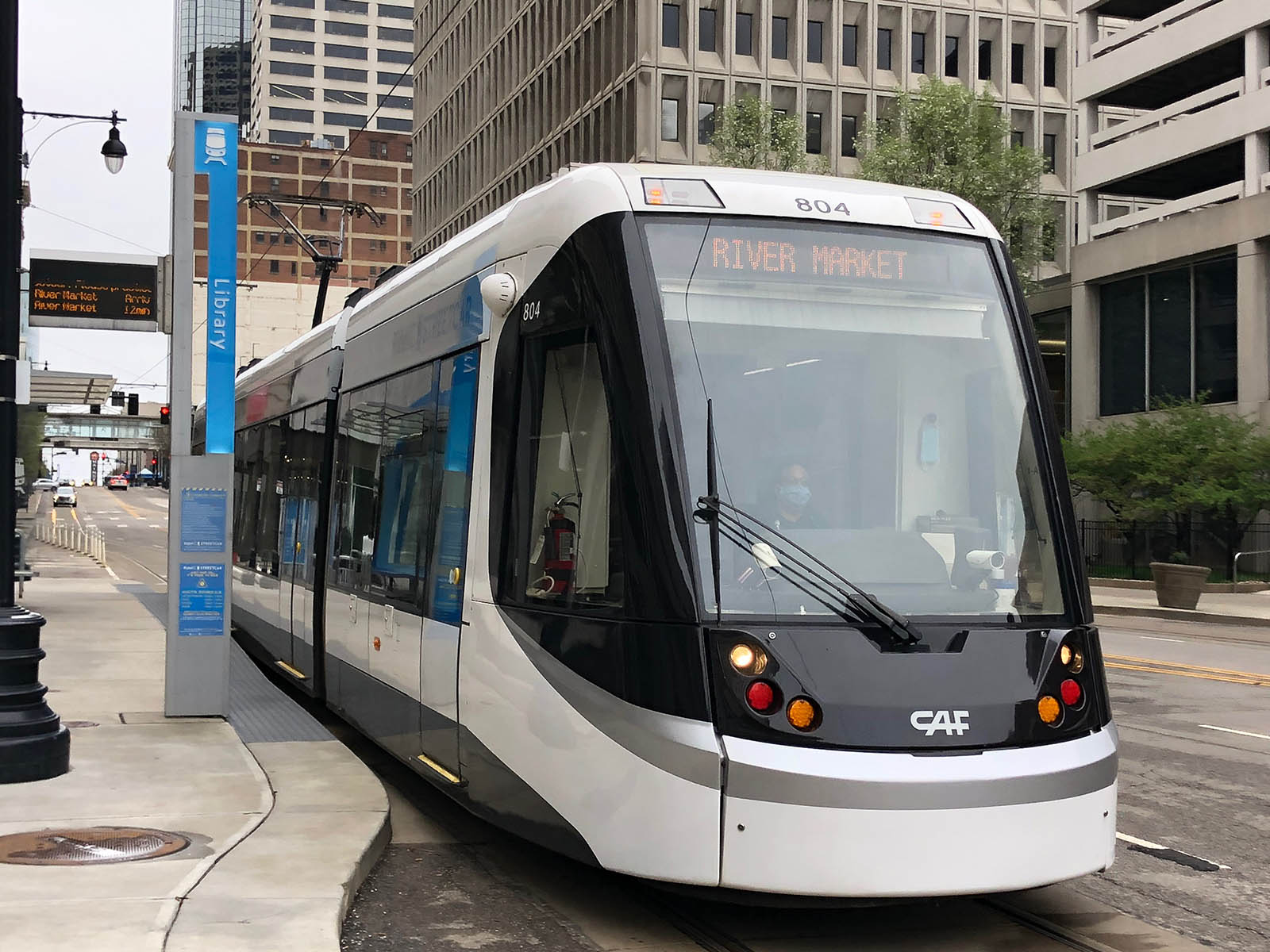 So, you can park the car at your hotel and leave it alone until you check out. A long extension of the line, currently under construction, will connect even more neighborhoods and attractions.
For the places you'll want to hit that aren't a short walk from the streetcar, there's always Uber.

Dining
KC is a big city and you can eat pretty much any cuisine, but, come on, it's Kansas City, so I tried to eat as much barbecue as possible. Even still, there were many classic places I didn't get to, so I know I need to get back soon to hit the classics like Gates' and Joe's and Arthur Bryant's.

But I did get to the two that multiple folks recommended and a third that was on our way into town on Easter Sunday, when options were extremely limited.

Smokehouse was a solid introduction to KC barbecue, with a good brisket sandwich and mac 'n' cheese that pleased the kids, in an atmosphere that felt a bit Applebee's.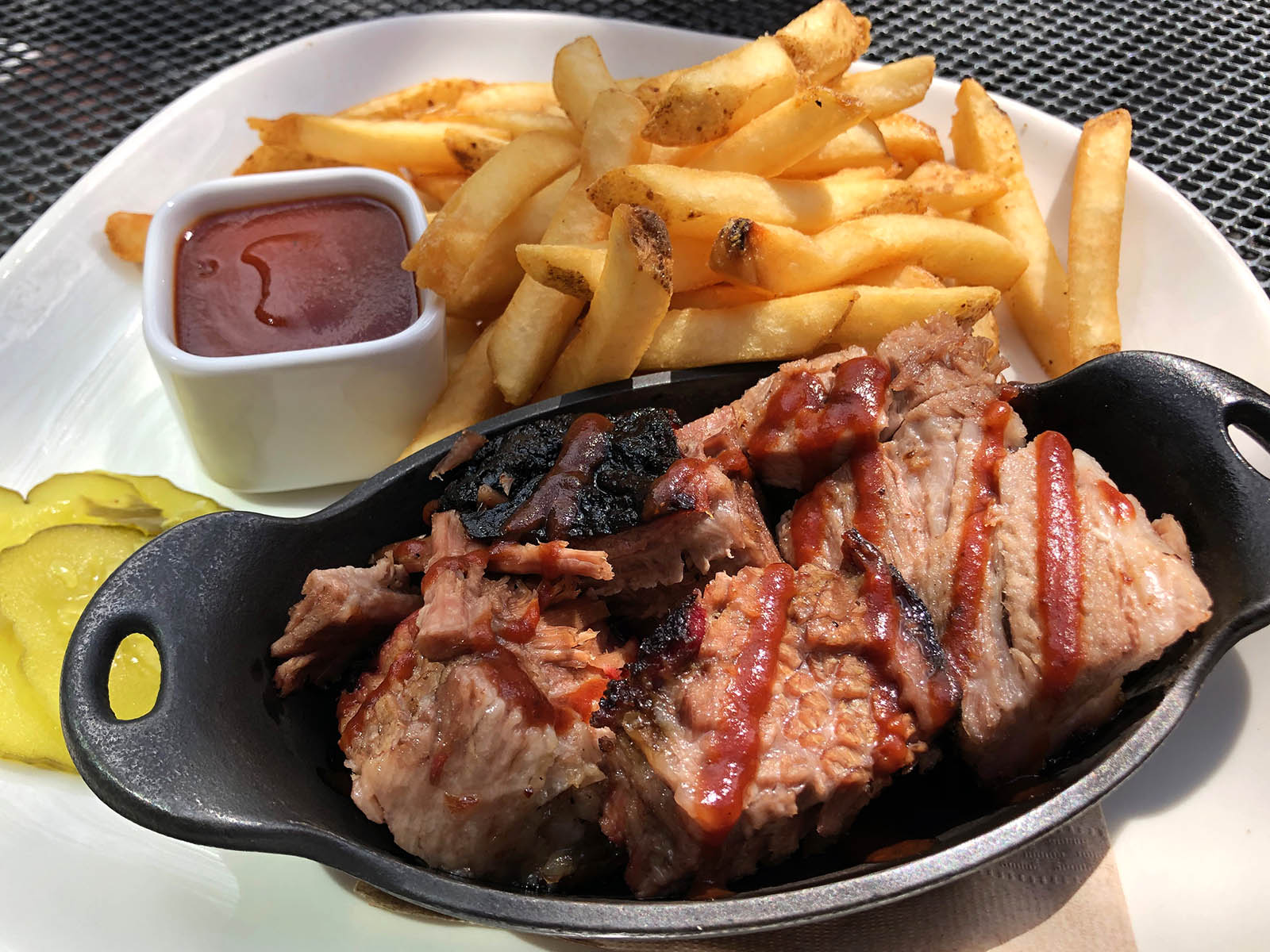 At Jack Stack near Union Station, we enjoyed the patio view of the trains (there are trains EVERYWHERE in KC) and some top-notch burnt ends (pictured above). This place – located next door to Lidia Bastianich's Italian restaurant and a highly recommended Austrian eatery – was also home to the most popular mac 'n' jack of the trip.

Char Bar, down near the Plaza shopping district, was similarly delectable, with especially good sausage and brisket and an unexpectedly amazing kale-pecorino slaw (which you can see below).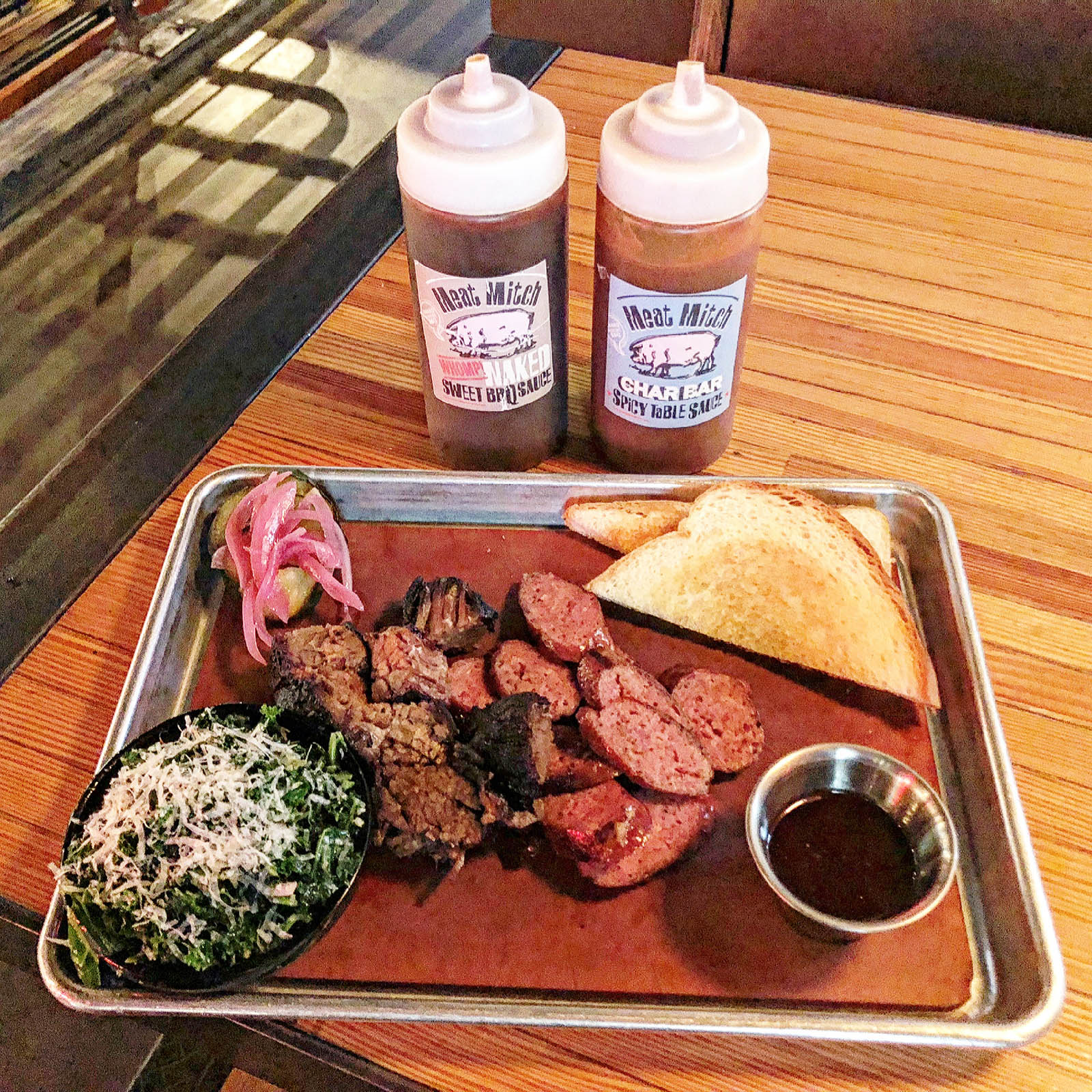 Drinking
As is the case with restaurants, Kansas City offers a great variety of places to enjoy wine and great cocktails – often in stunning settings like The President Hotel's vintage Drum Room – but on my visit, I selected a distillery and a host of craft breweries.

Rolling into town to visit J. Rieger & Co. – a distillery relaunched about seven years ago by the descendants of the original 19th and early 20th century Rieger Distillery, we got a quick lesson in navigating the train traffic in the East Bottoms neighborhood near the river.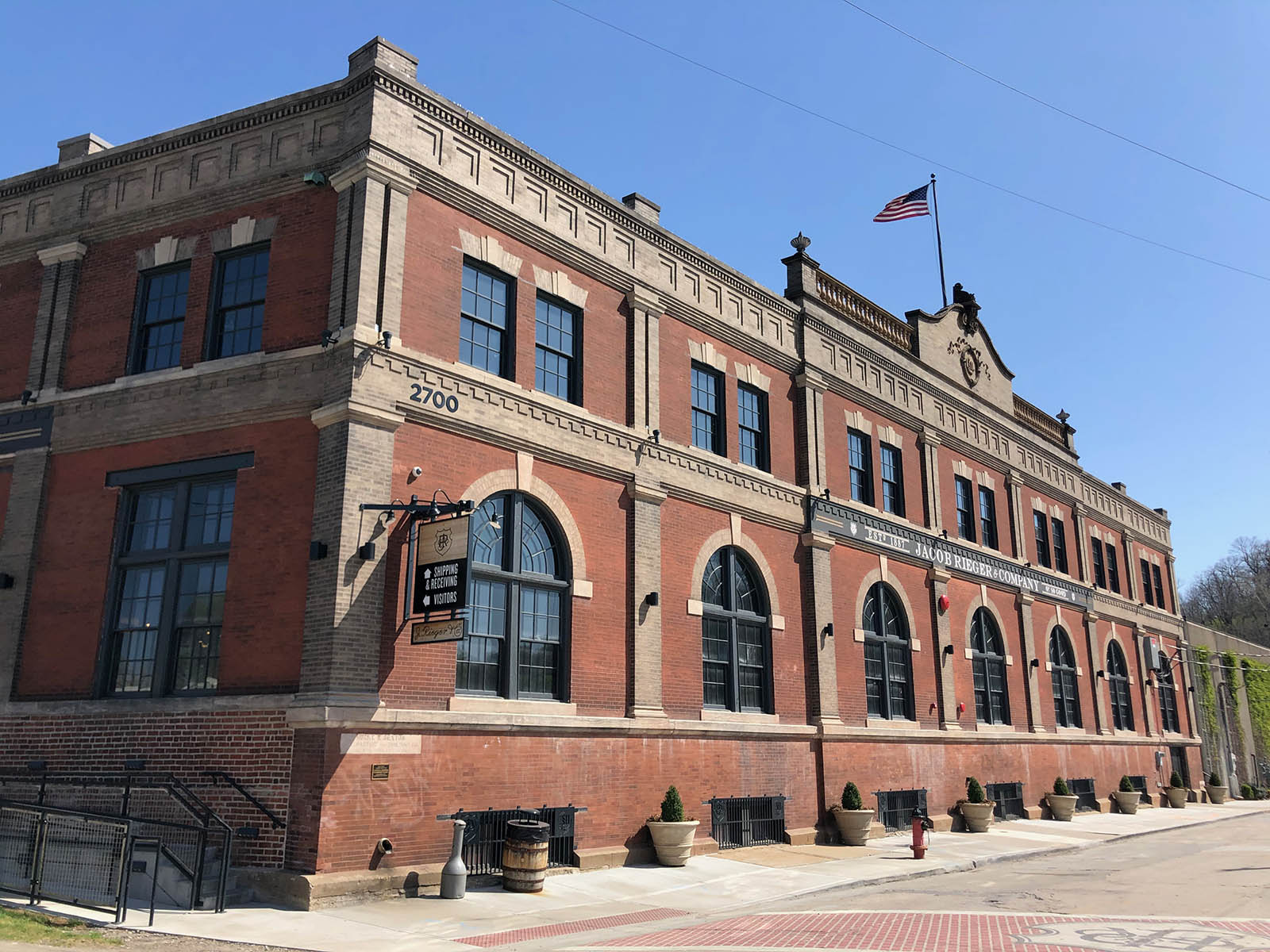 The distillery inhabits a stunning 19th century bottling plant at the old Heim Brewery, which had a sprawling facility in the Bottoms (including its own firehouse, which survives).

Rieger – launched with the assistance of the late Dave Pickerell and Tanqueray vet Tom Nichol – is beloved for its Kansas City Whiskey, which is a blend of bourbon, light corn whiskey, rye and a dash of 15-year-old Williams & Humbert Oloroso Sherry.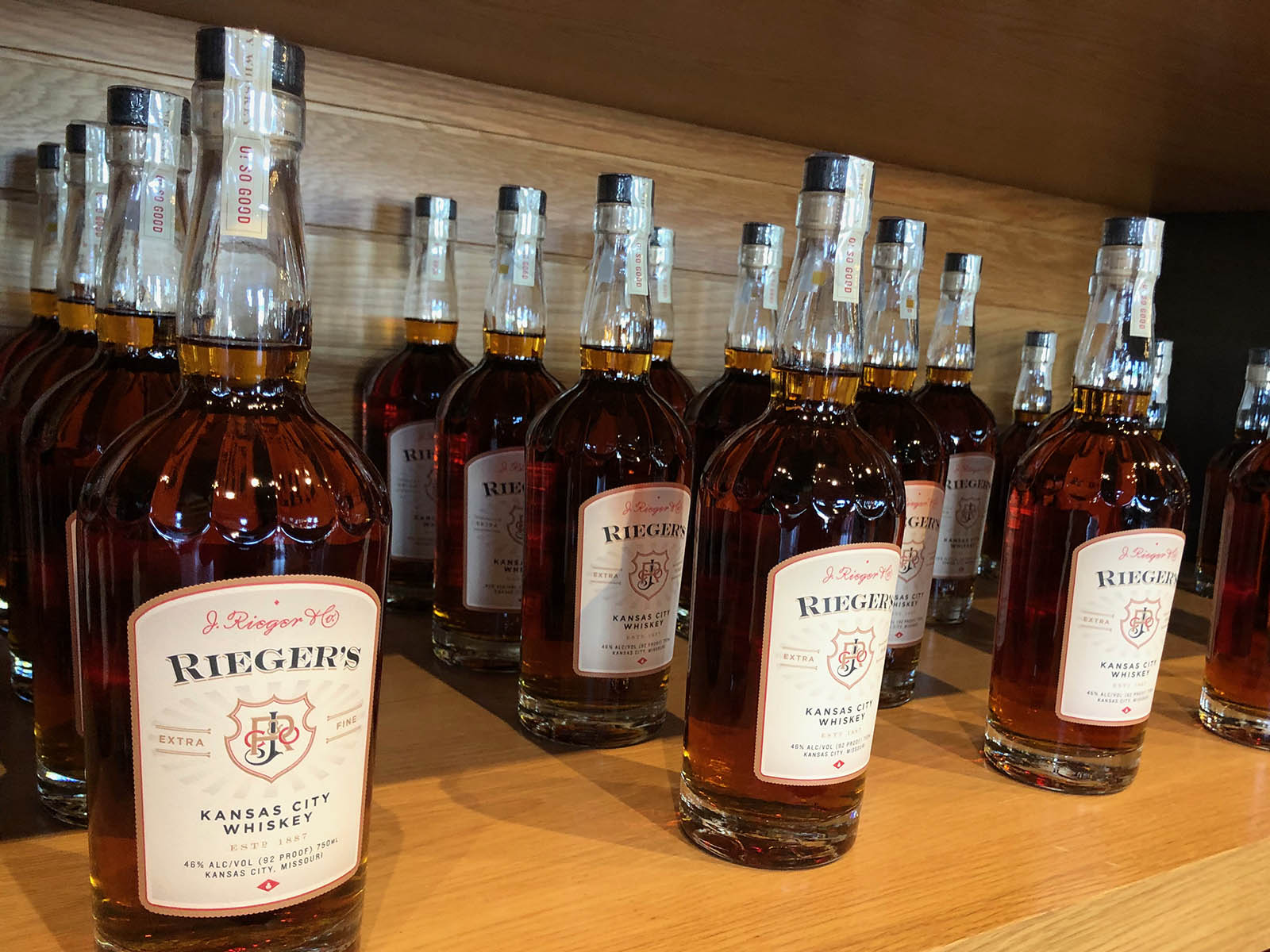 It's preparing to launch a gorgeously balanced rye whiskey later this year, too, which will be worth seeking out.

There's a large tasting room and restaurant called The Monogram Lounge upstairs – with a giant slide that leads back down to the main floor (a tribute to the amusement park that once thrummed nearby) – as well as an evocative barrel house meeting room and, in the lower level, a speakeasy style bar, restaurant and jazz club called The Hey! Hey! Club.

A stop at Boulevard Brewing, the largest in town, with a multi-story shop, tour headquarters, restaurant, beer patio and taproom, is a must and in addition to its range of taps in all styles, there are test brews on offer, too. When I was there I couldn't resist testing the hoppy kolsch on the patio, with its view of the downtown skyline.
Much further south (you'll need a car or Uber) is KC Bier, which focuses on German-style brews and is beloved nationwide for its dunkel, pilsner, weiss and other classic styles. There's also a large biergarten outside, and tours are available. (Out this way is also the respected, but carryout-only right now BKS Artisan Ales … just sayin'.)

Finally, I sampled a few of the many breweries clustered around the Crossroads Arts District, which is a 10-15-minute walk from the Downtown hotels or a three-minute streetcar ride.

Casual Animal has great sidewalk-facing seating, Brewery Emperial (the beers pictured below) has food and a large beer garden, and Double Shift is smaller scale, more intimate, but with a focus on weightier styles, it seems. All three had high-quality brews in a variety of styles.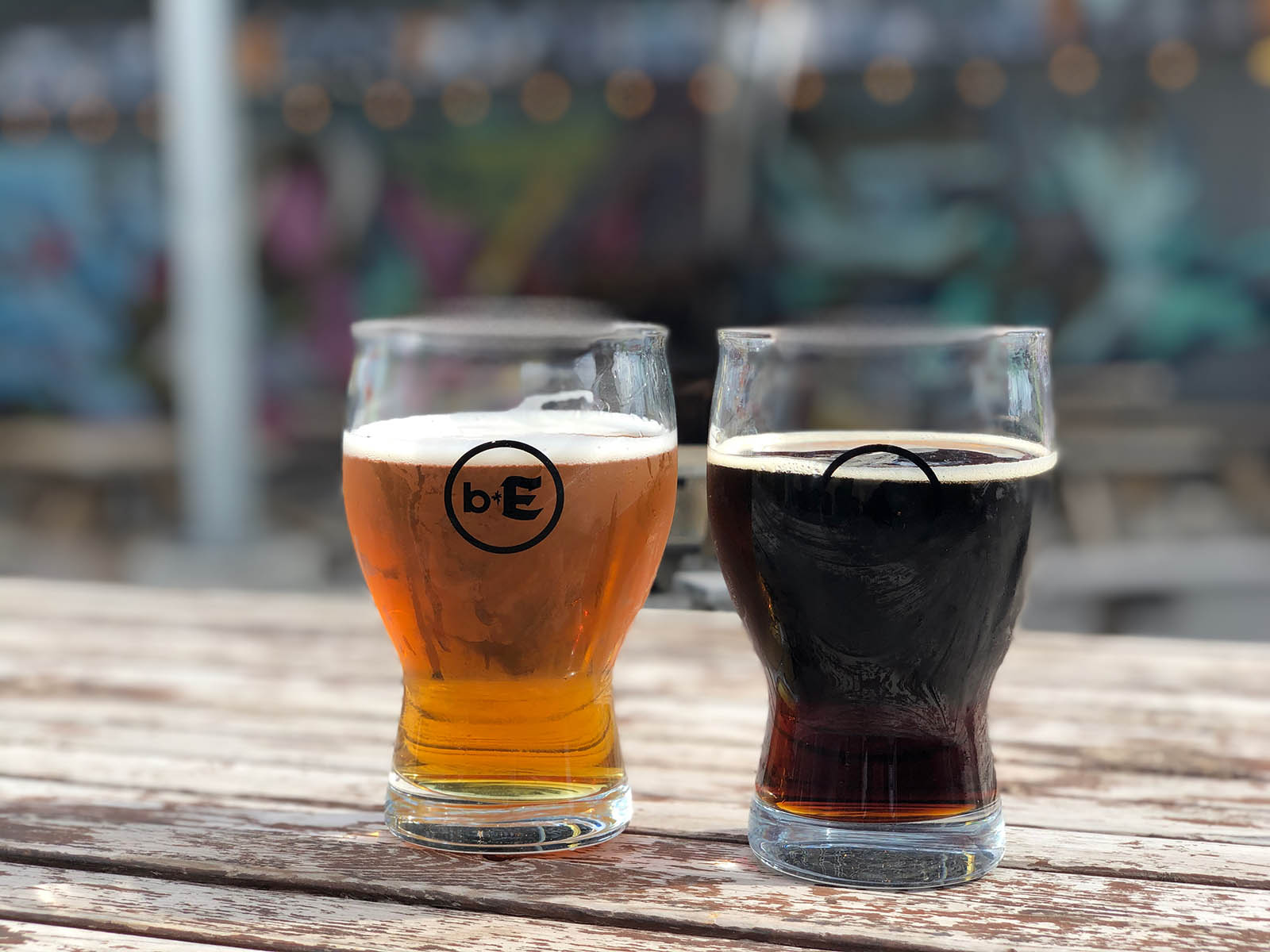 Others, like Torn Label, in the Crossroads, and Alma Mader, for example, also come highly recommended, but were closed during my visit, which is a good reminder to call ahead to bars and restaurants, especially during this challenging moment.

Things to do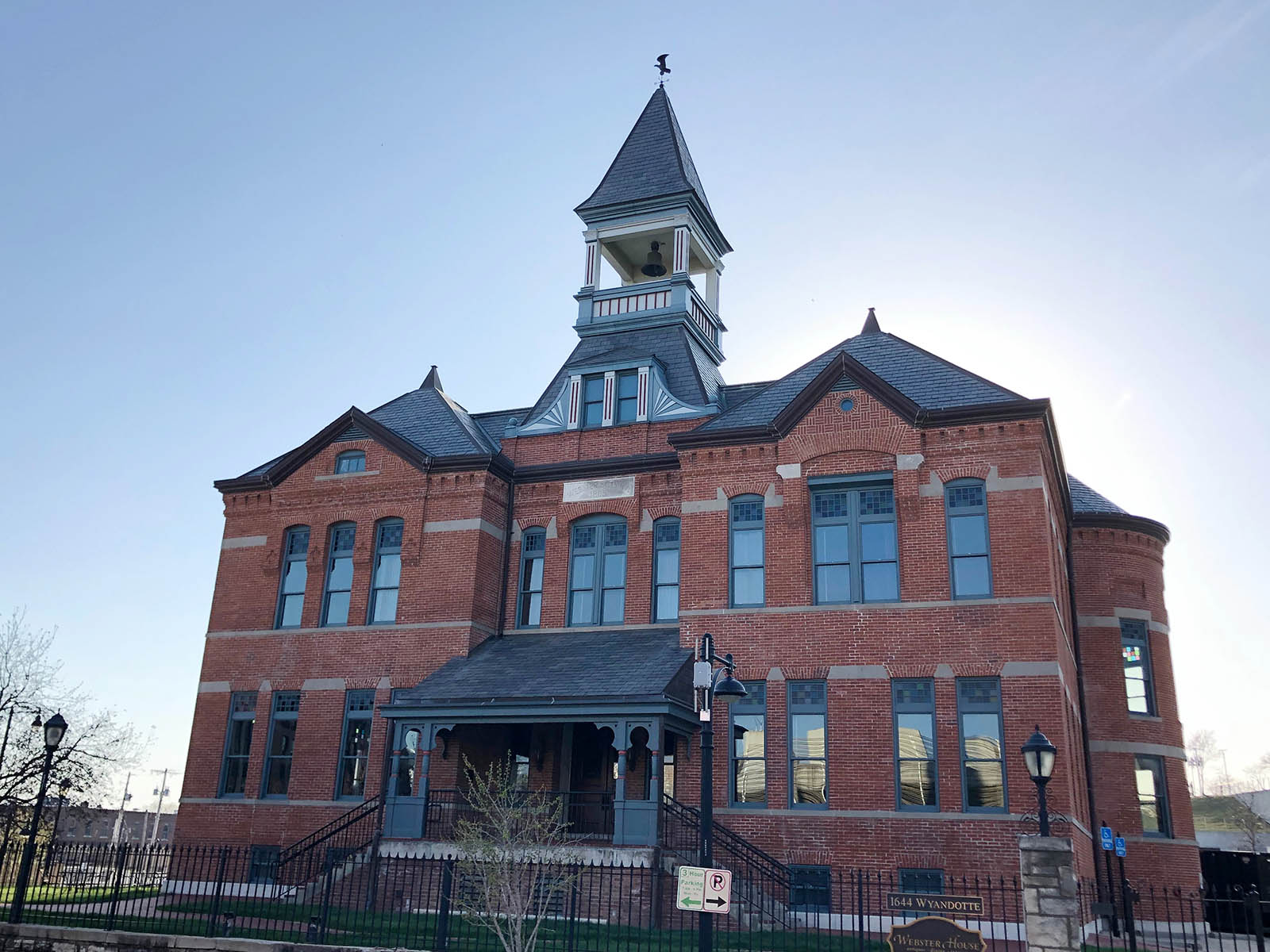 There are a lot of great buildings in KC, so take some time to wander and admire the architecture. Two contrasting gems are the 1885 Victorian Webster School at 17th and Wyandotte (pictured above), and its neighbor, Moshe Safdie's strikingly modern 2011 Kauffman Center for the Performing Arts (pictured below).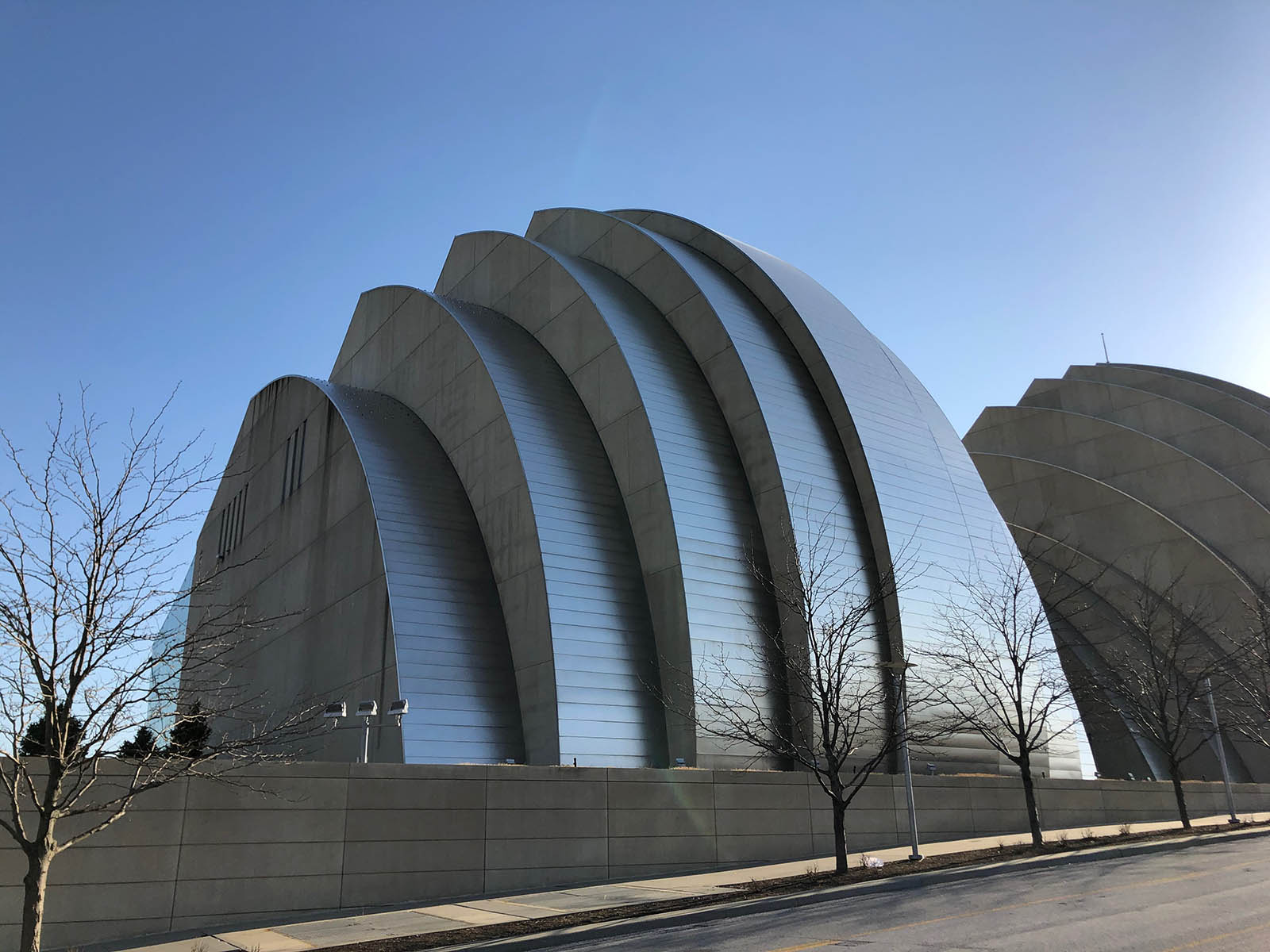 And don't miss the 19th century homes tucked away in the Quality Hill area.

Aftert that, there are plenty of fun options for children and adults (and both).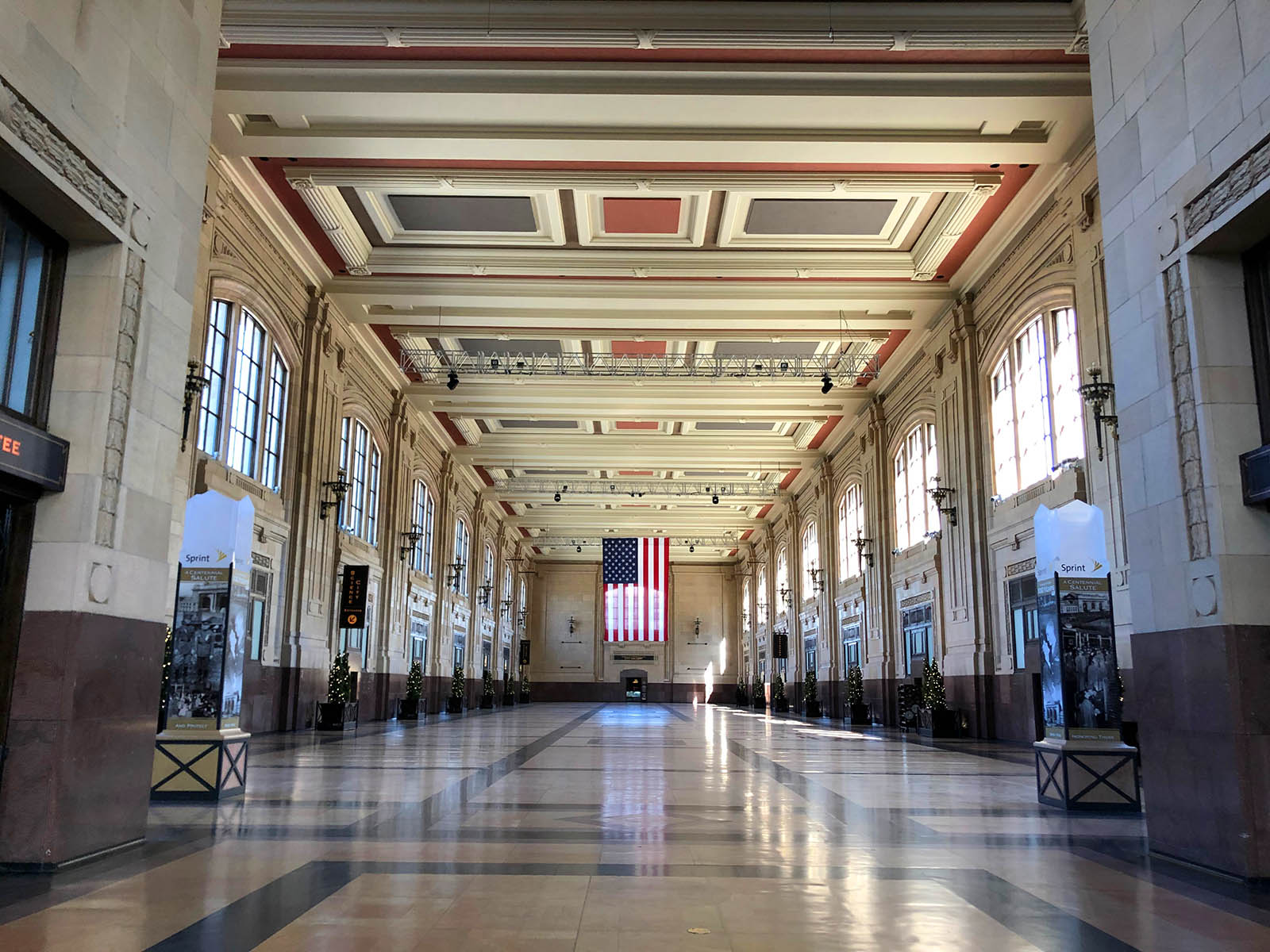 For the younger set, Science City inside the stunning and soaring Union Station (pictured above), and the Sea Life Aquarium, at the nearby Crown Center mixed-use development (which also has a custard stand!) owned by Hallmark Cards, are great options.

For those a bit older, don't miss the National World War I Museum and Memorial, which you can't miss with its sky-piercing tower perched atop a hill between the Crowne Center and Union Station.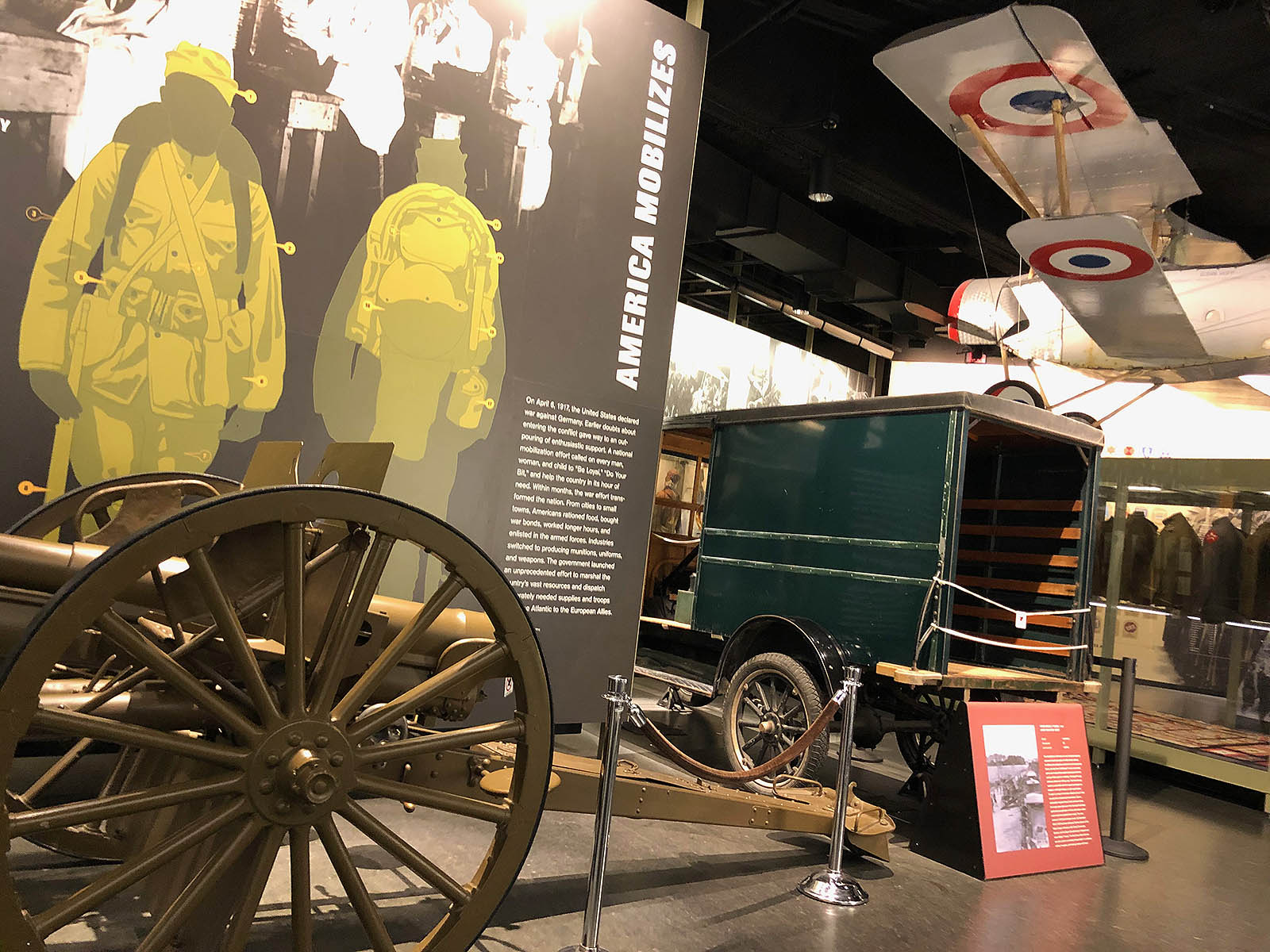 The museum is well-arranged and stocked with objects, and with data and information panels that make the horrors of the misnamed "war to end all wars" very, very clear.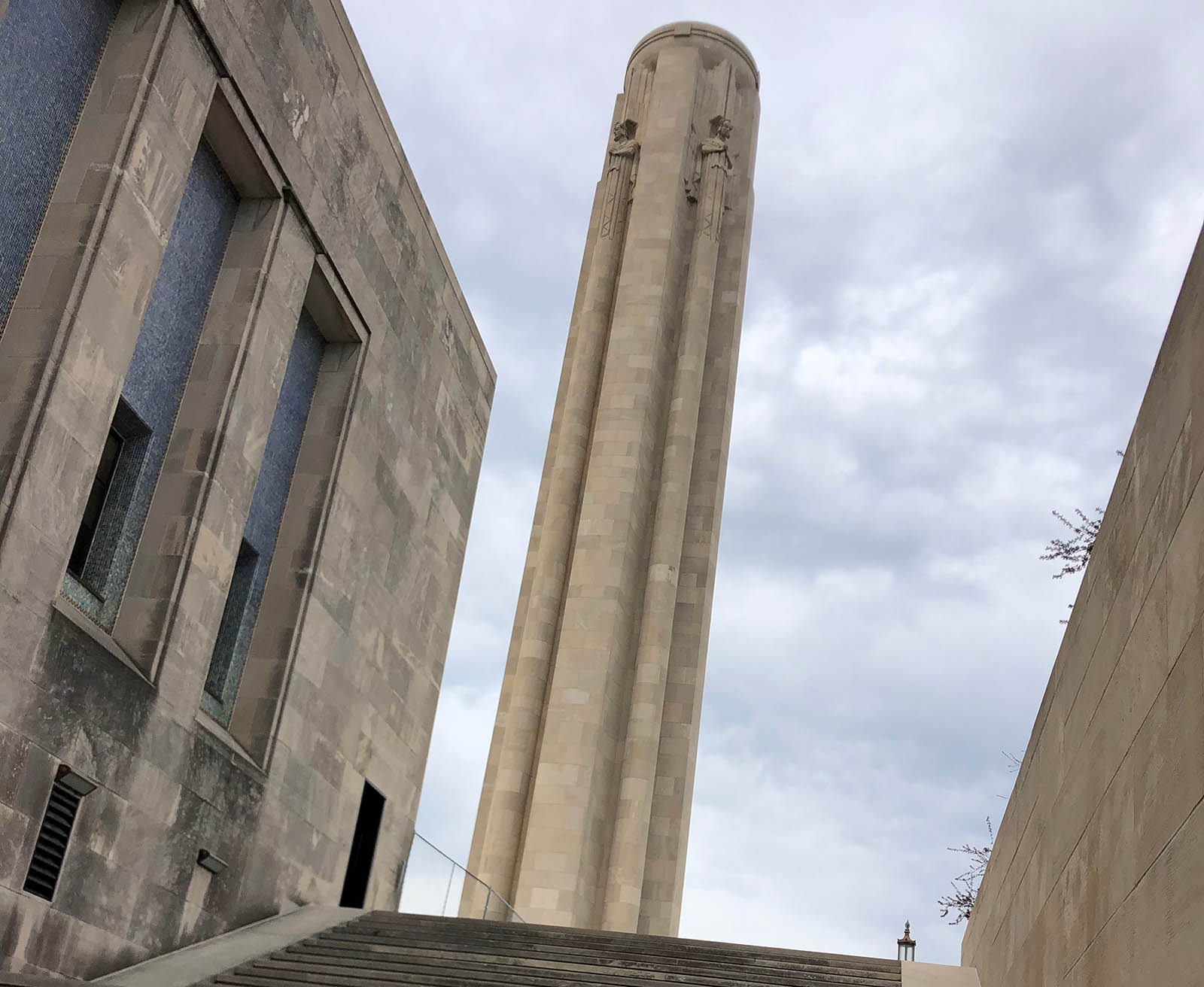 Typically, the 217-foot-tall Liberty Tower (pictured above) is scalable, though at the moment, its cramped quarters are closed to the public. Still, don't miss the opportunity for a classic KC photo from the hilltop nor the powerful experience of visiting the museum.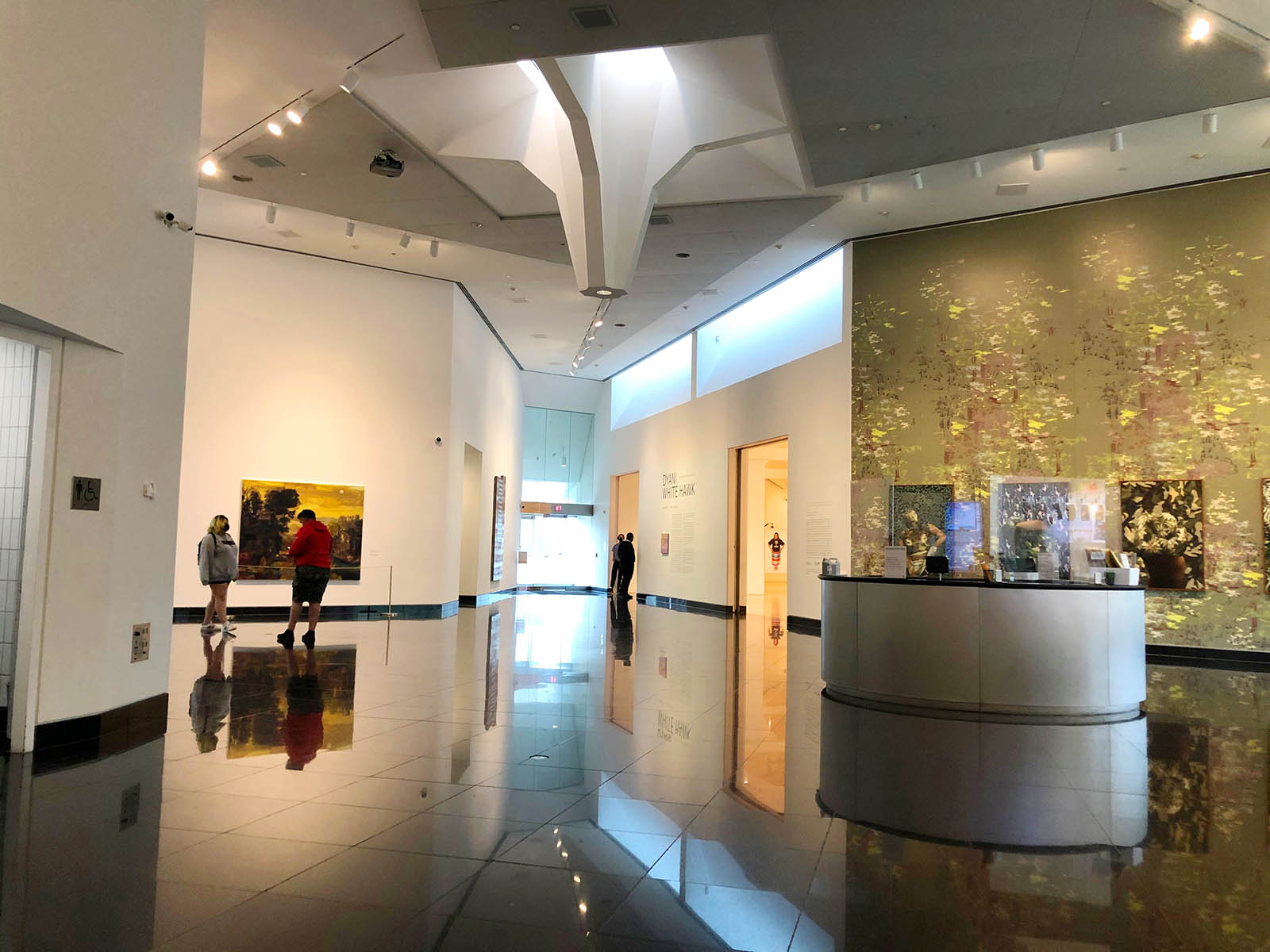 There are at least two major art museums in town, too. The Kemper (pictured above) is more intimately scaled, but with engaging exhibitions and works from the permanent collection, which trend contemporary.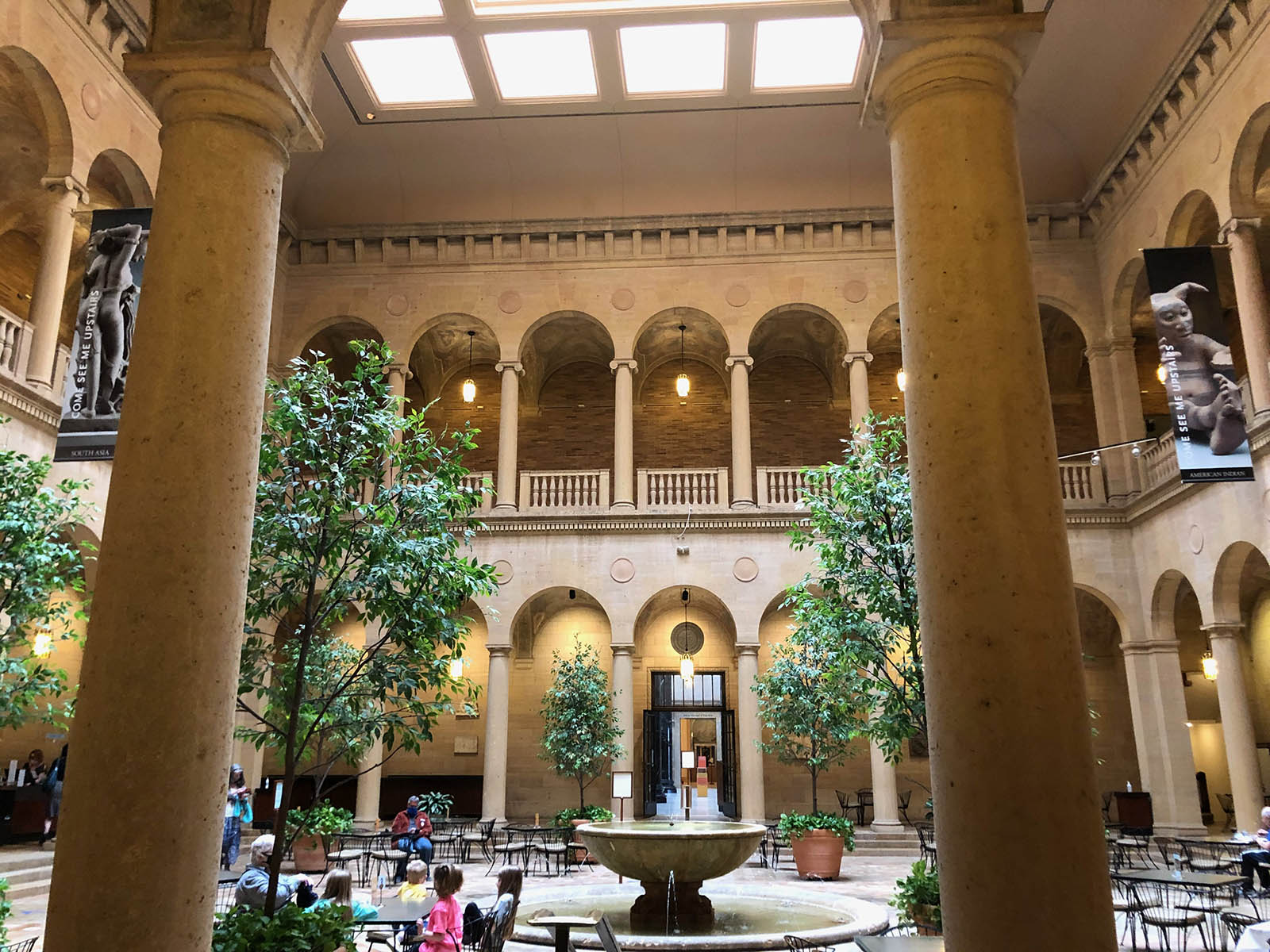 The Nelson-Atkins, near the Plaza district (you'll need a car or rideshare), is set in a parklike setting with a beautiful outdoor sculpture garden. It is also the only art museum I've visited anywhere that has its own miniature golf course (pictured below). One of the holes features a wee version of the museum itself.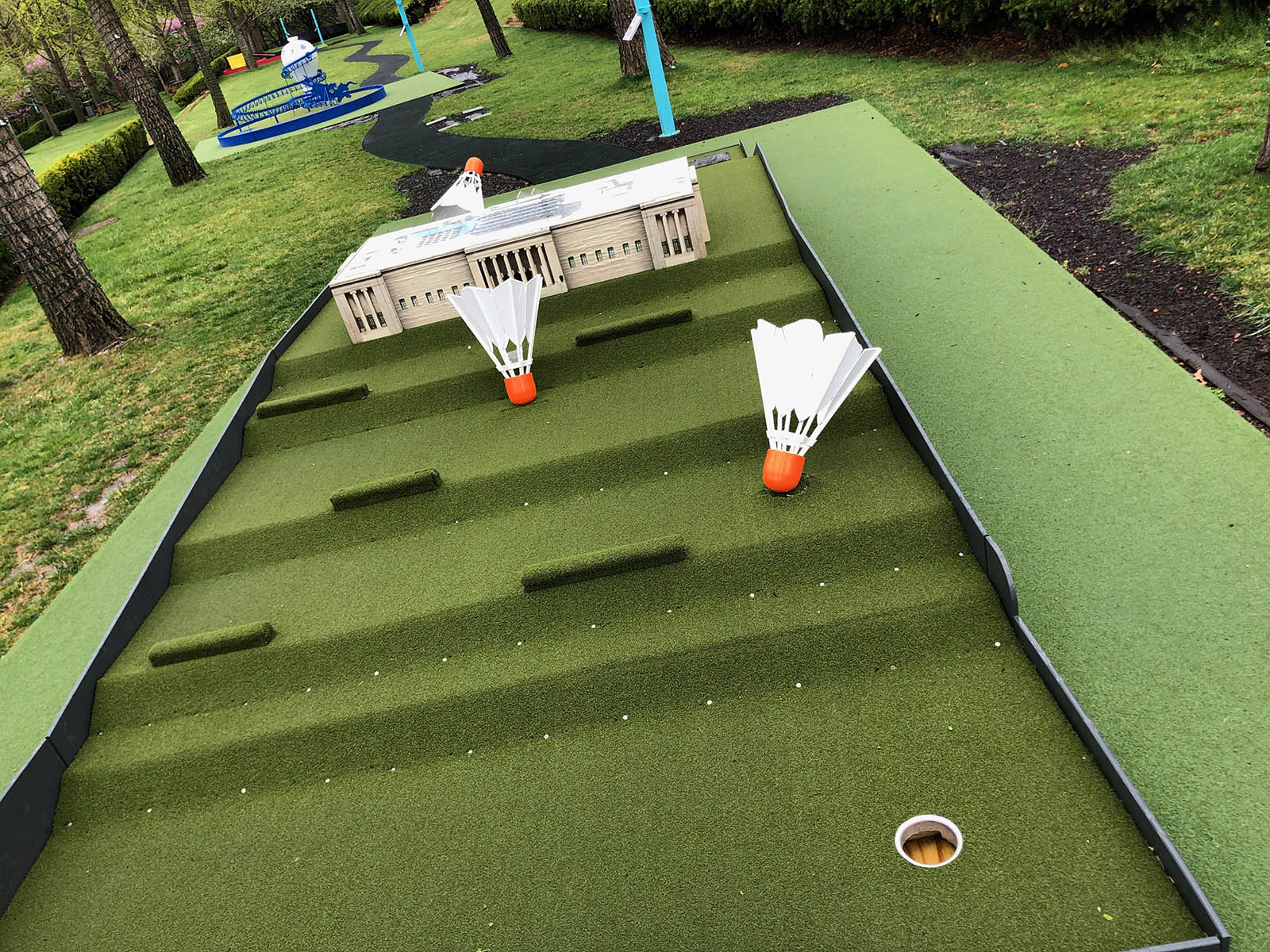 But, the real thing is anything but miniature, no matter how you look at it.

The museum is worth a few hours at the very least, with its overview of human artistic achievement, from Egyptian, Chinese, Greek and Roman work to Renaissance and Baroque examples – it has Caravaggio's stunning "St. John the Baptist in the Wilderness" – to 19th century masters (there are at least three Van Goghs and at least three beautiful Cezannes, for example), to more contemporary works.

Over in the 18th and Vine district (which is just a bit out of the streetcar zone, so unless you're a good walker, rideshare it) is a complex that houses both the American Jazz Museum and the Negro Leagues Baseball Museum.

The jazz museum is the smaller of the two, but it has some real gems, like the iconic white plastic alto sax played by KC native and bebop pioneer Charlie Parker, as well as a fine collection of neon signs rescued from demolished old jazz clubs in town.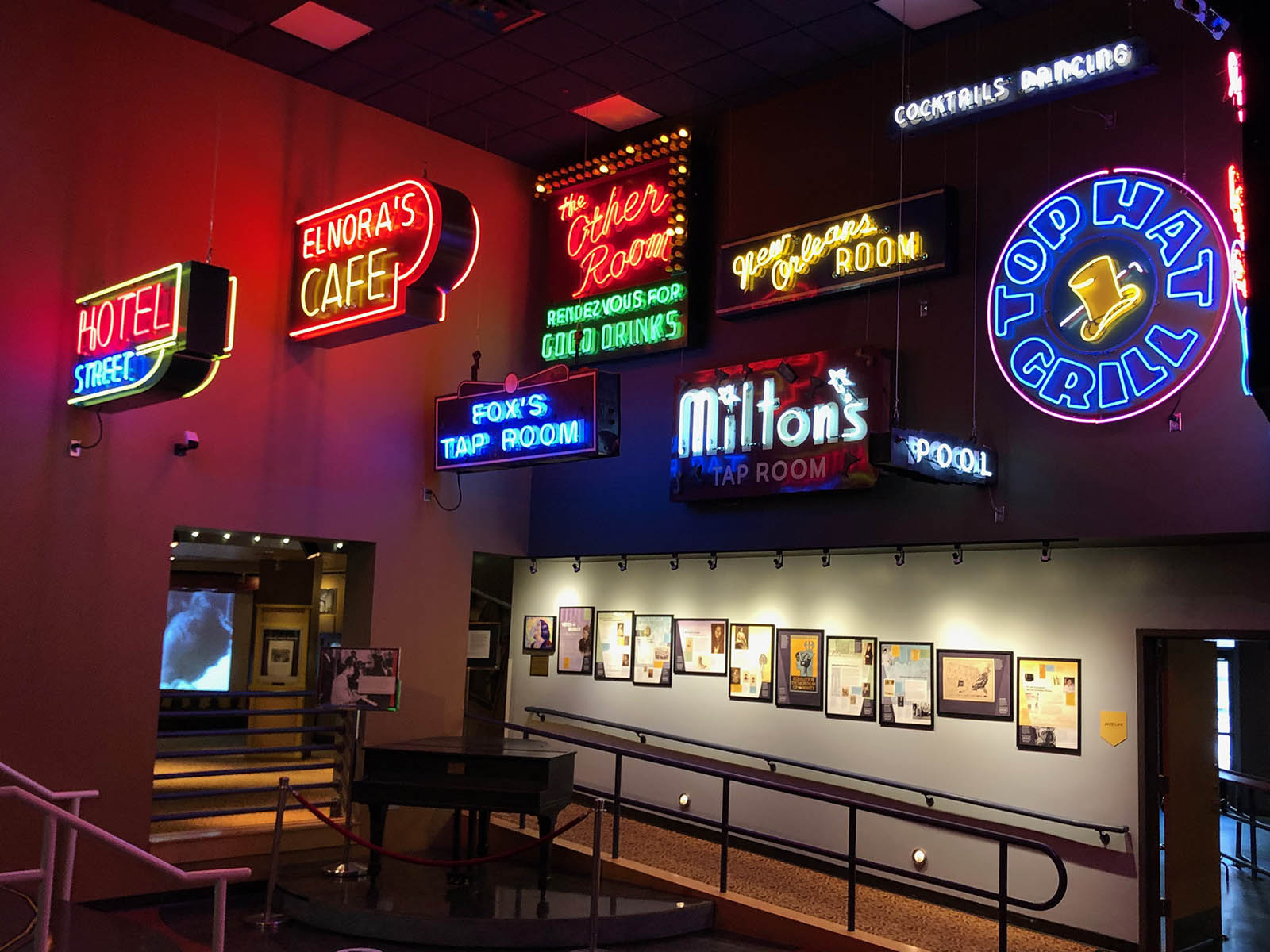 There are exhibits focusing on Louis Armstrong, Duke Ellington and Ella Fitzgerald, among others, and currently it is hosting an exhibition of photographs of Billie Holiday.

Across the lobby is the absolutely stunning Negro Leagues Museum, which is packed full of memorabilia, news clippings, photographs, uniforms and much more as it recounts the story of African-Americans in baseball from the very beginnings of the game to the current day.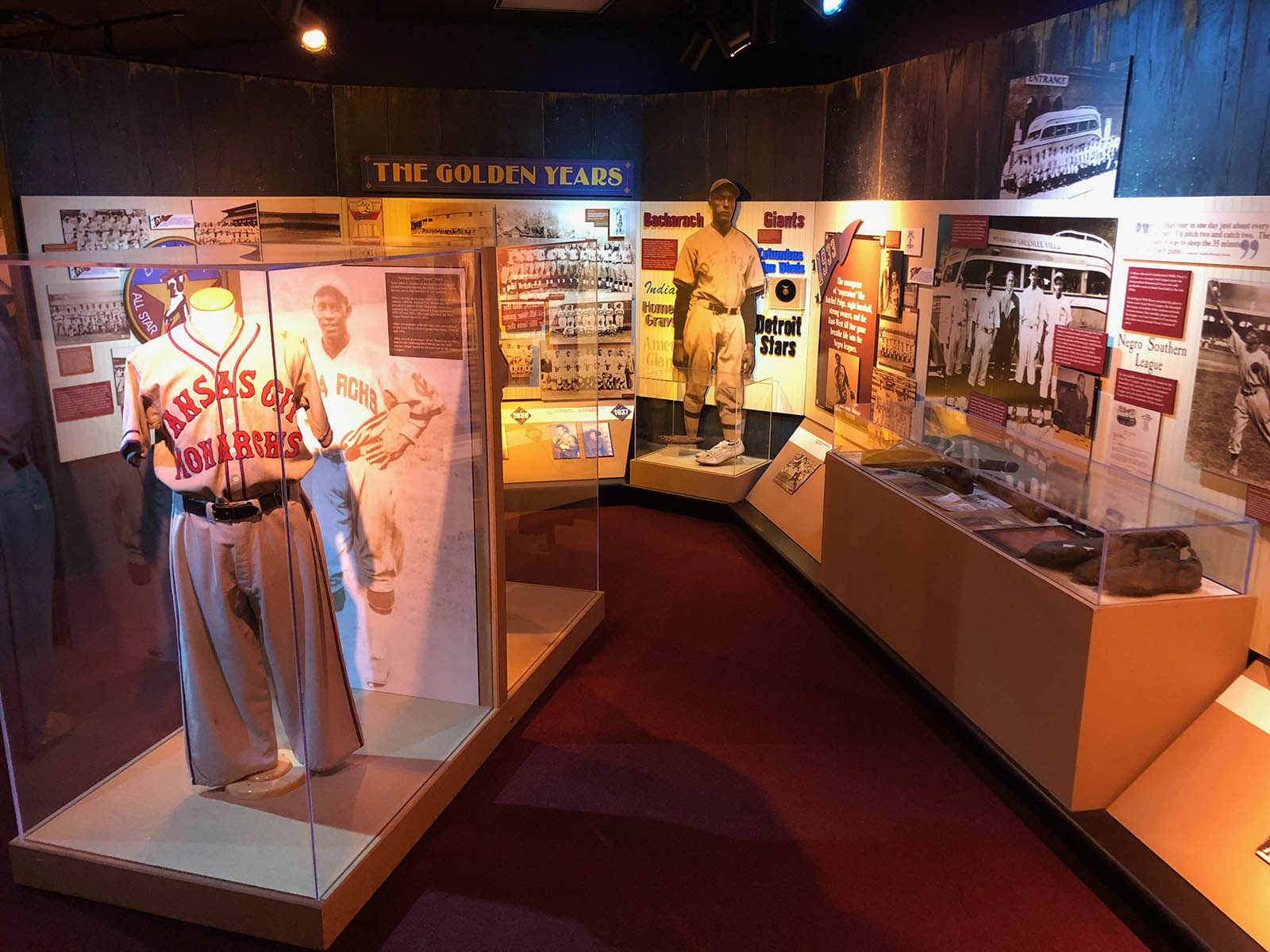 We spent a couple hours here and could easily return for at least one more visit of an even longer duration.

Among the unexpected objects here is the Geddy Lee Collection of baseballs signed by Negro League players.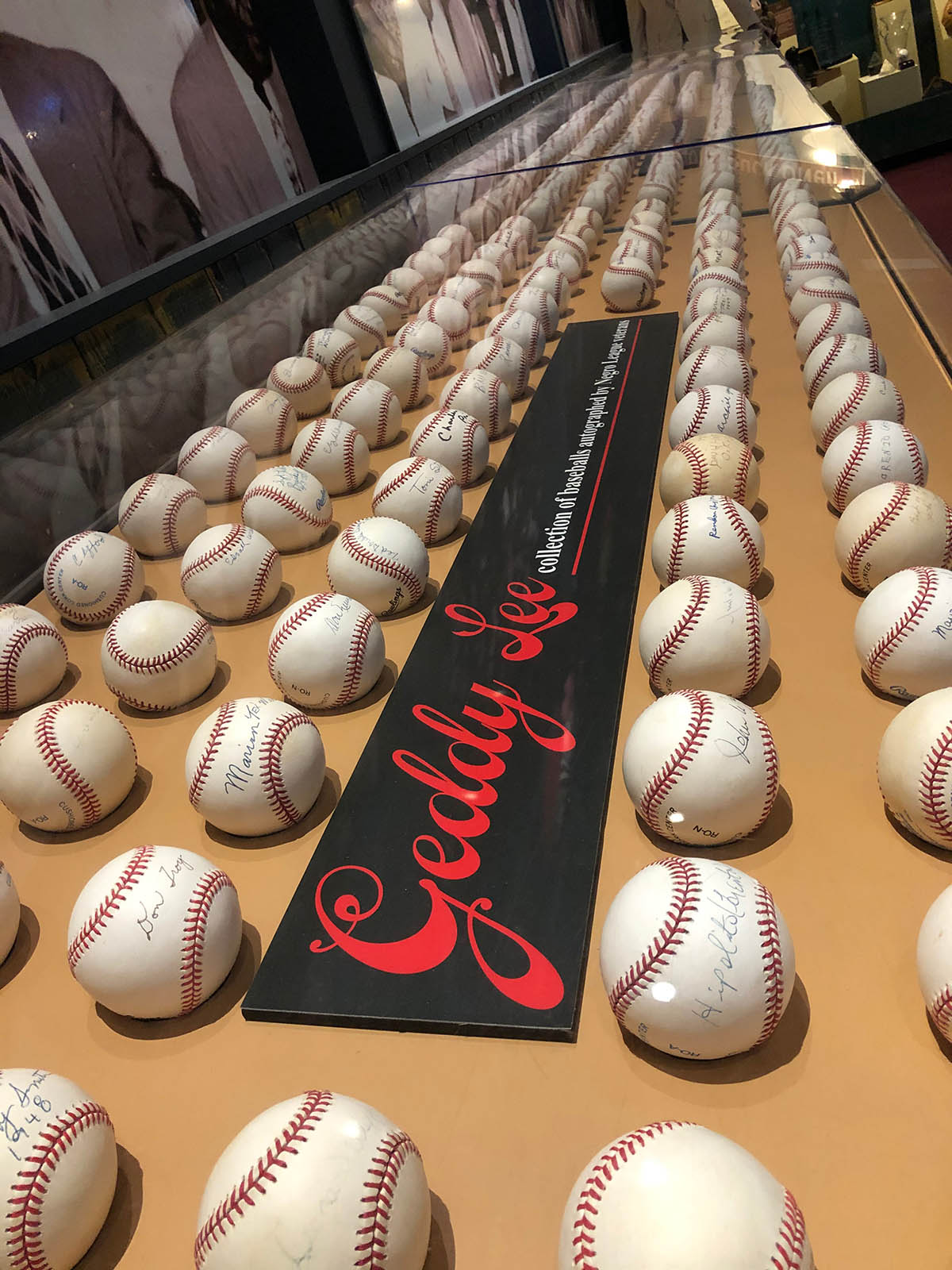 The one-of-a-kind collection was purchased by the Rush lead singer and bassist specifically to be donated to the museum and it numbers around 400 autographed balls, making it absolutely unique. And it's housed in a one-of-a-kind museum that should not be missed.

More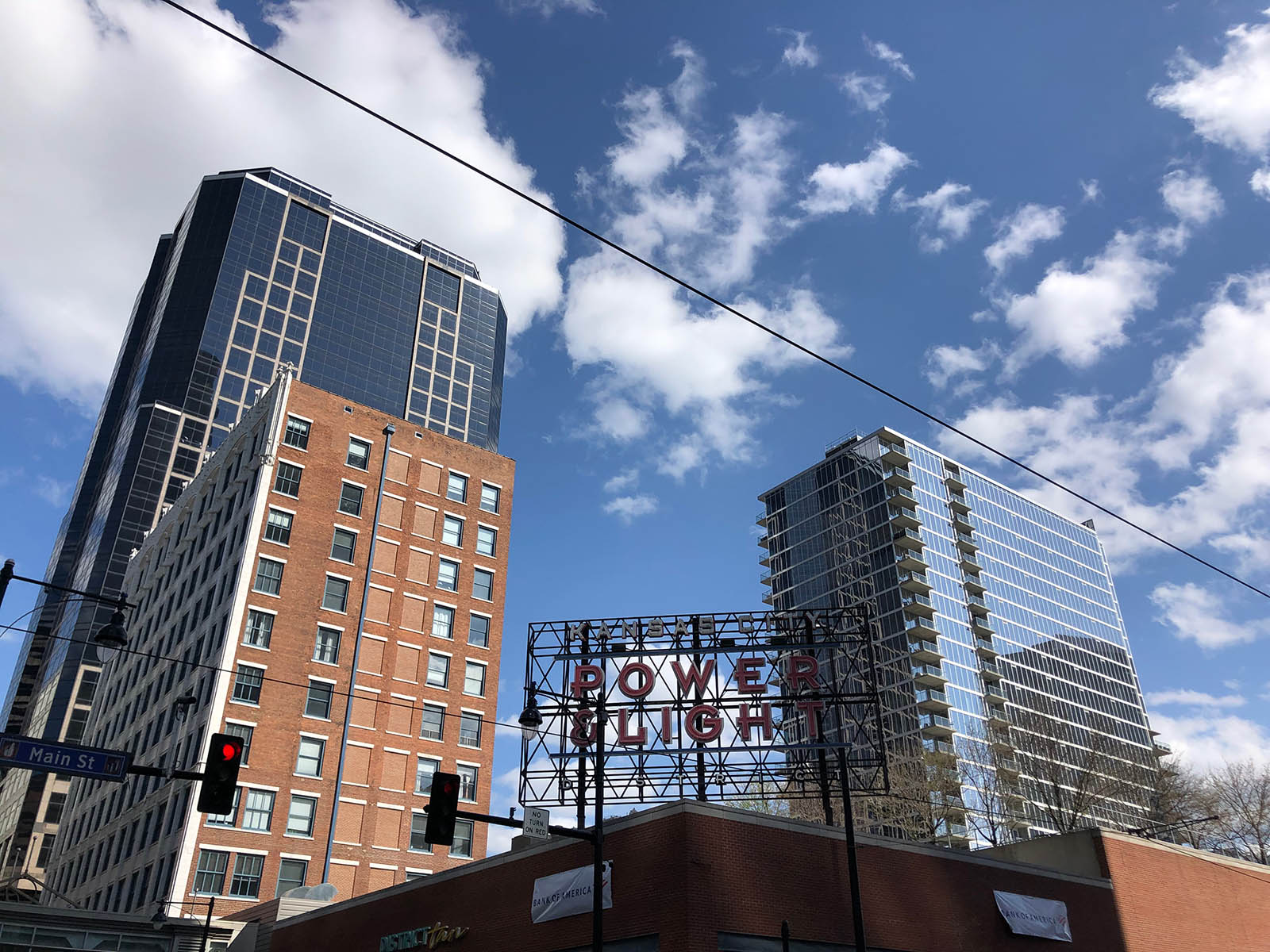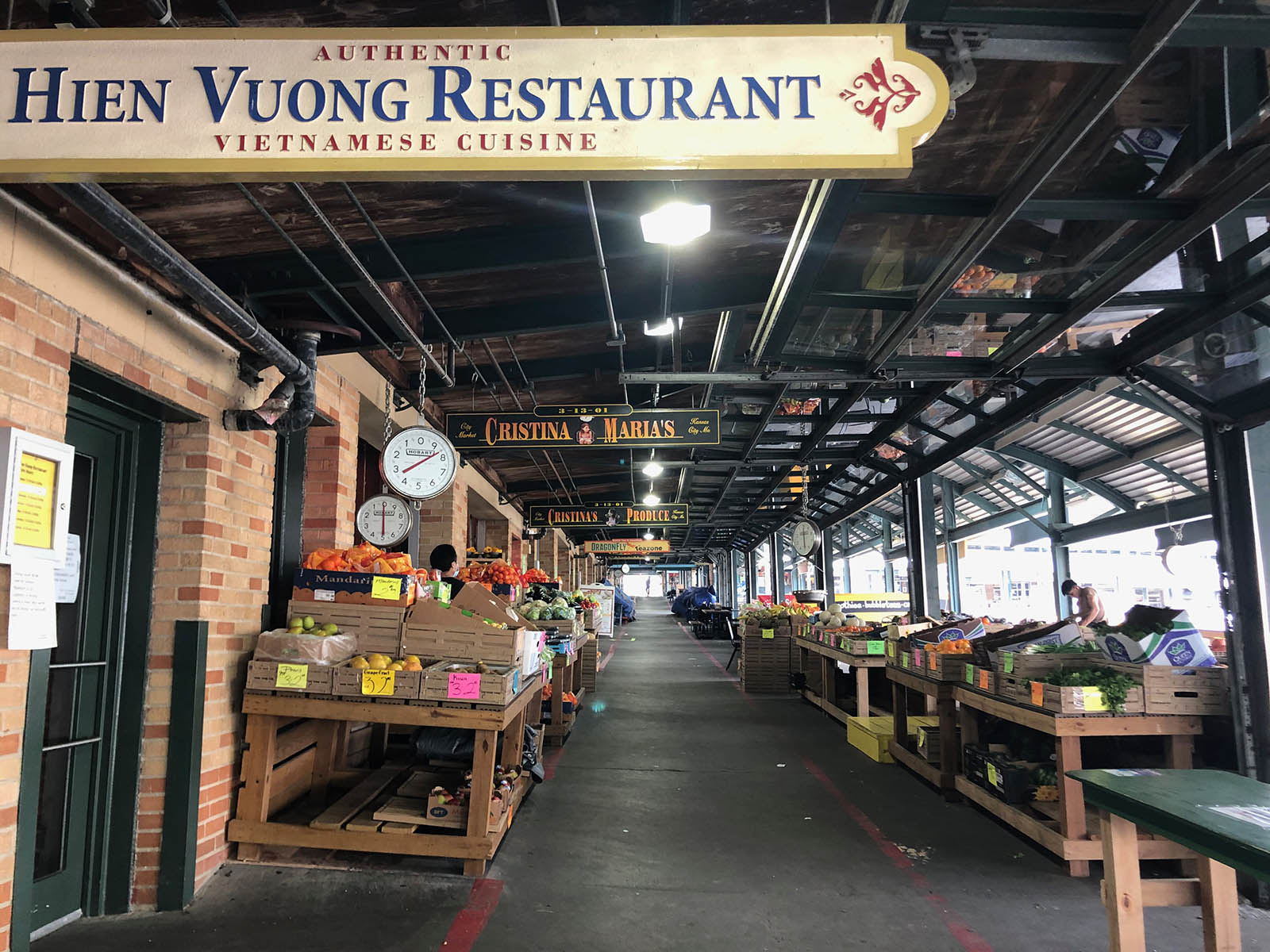 Of course, depending on the season, there is plenty more to do in Kansas City, too, including Royals and Chiefs games, NCAA basketball action, shopping, a zoo, more restaurants, bars and breweries, especially in the hopping Power & Light District and the mixed use River Market neighborhood, which has a large market building and farmers market, too, downtown.

Check out VisitKC.com for further information.